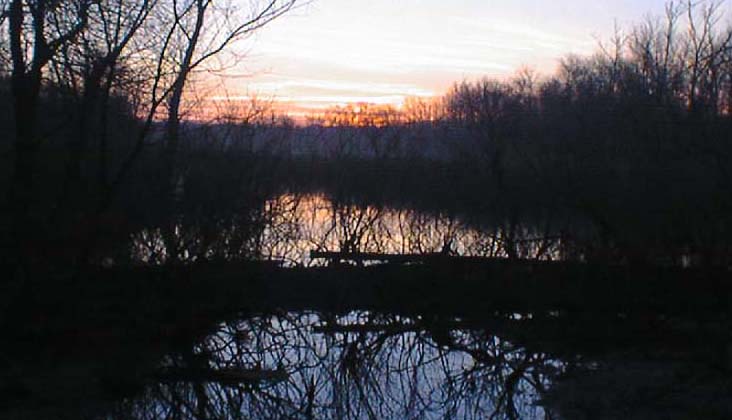 If you have a hunt planned with us and we don't feel that we can provide you with a quality hunt, we will call it off and refund your deposit. Some years can be just that bad.

Western Kentucky has some of the best duck hunting there is to offer in he state. With two of the biggest Waterfowl Management areas located in this part of the state, many species of waterfowl find themselves migrating through the Commonwealth and resting along the way.
A must is to be mobile and have the ability to hunt the areas that have birds. Whether it is hunting sloughs, flooded timber, fields, strip pits, ponds, rivers or the big lakes. Through a network of contacts we know what we need to do.
Waterfowl hunting in Western Kentucky can be feast or famine. Our 2011-12 season was up and down. November started out with a good action but high water filled the fields off the Ohio, Green and Tradewater Rivers and flooded out most of our areas in the month of December. January was on again and good numbers of ducks fell for 7-10 days before the high water returned and washed us out of our areas again. The big lakes never held any great numbers of divers to key on in our opinion so we did not spend much time on divers this past season.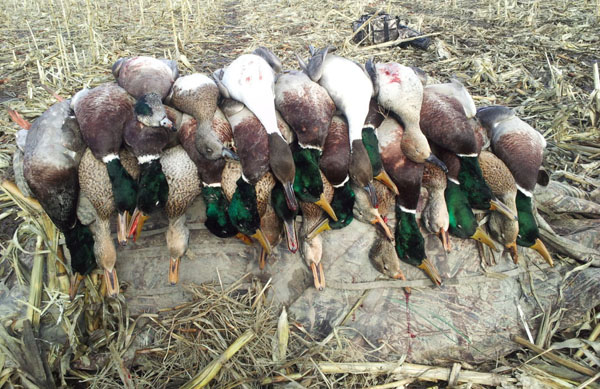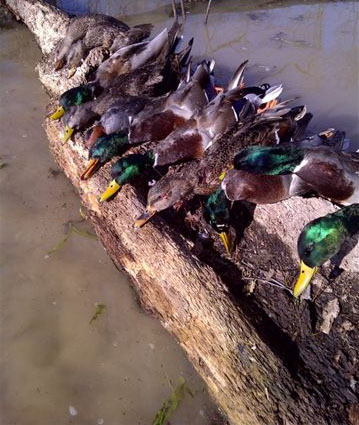 ---