Western Kentucky Outdoors offers Whitetail deer, turkey and waterfowl hunting. All hunts have limited availability. To book the best dates for your hunt we encourage you to contact us and book early.. We are not a hunter-mill and you will not find we run as many hunters through this operation as we can. Generally we have no more than 4 bow hunters per hunt, 6 muzzleloaders and 6-8 rilfle hunters. We also limit Youth hunts to help insure a good experience for the kids and to help balance opportunity. A non-refundable deposit is required to secure hunting dates.
Our Prime hunt dates book fairly quick. Our Early September Archery, Late October and Early November Archery and all of our Rifle hunts are the popular hunts and most years will be fully booked by January each year, February at the latest. Kentucky's specialty 2-day October Muzzleloader season is the same way. So if you are looking to hunt with us in 2015, the best time to call is as soon as you know you want to book.
2015 Kentucky Deer Hunts
September 2015
Kentucky Archery Hunts


2015 Opening Weekend September 5-6-7-8

September 11-12-13-14

Flexible Arrive/Hunt/Depart

3 Days: $650
4 Days: $750
5 Days: $900
October 2015
Kentucky Archery Hunts


October 1-2-3-4

October 30-31-Nov 1-2

Flexible Arrive/Hunt/Departure

3 Days: $650
4 Days: $800
5 Days: $1000
Kentucky Crossbow Hunts


October 1-2-3-4,

Flexible Arrive/Hunt/Departure

3 Days: $650
4 Days: $750

Kentucky Youth Rifle Hunt

October 10-11, 2015; Saturday-Sunday

December 27-28, 2015; Saturday-Sunday

2 Days: $450

| | | |
| --- | --- | --- |
| Kentucky Muzzleloader Hunt | October 17-18, 2015 Saturday-Sunday | 2 Days: $500 |
November 2015
Kentucky Archery Deer Hunts

November 6-10, 2015

Flexible Arrive/Hunt/Depart

3 Days: $750
4 Days: $1000
5 Days: $1250
Kentucky Rifle Deer Hunts

November 14-22, 2015

Flexible Arrive/Hunt/Depart

3 Days: $950
4 Days: $1200
5 Days: $1500
December 2015
Kentucky Muzzleloader Hunts

December 12-2-20, 2015

Flexible Arrive/Hunt/Depart

3 Days: $600
4 Days: $800

| | | |
| --- | --- | --- |
| Youth Rifle Deer Hunts | December 26-27, 2014: Saturday-Sunday | 2 Days: $450 |
January 2016
Late Season Archery Hunts


Jan 3-18, 2016: Flexible Arrive/Hunt/Depart

3 Days: $500
4 Days: $700
*** Listed rates do NOT include food, lodging, applicable licenses or permits.***
*** There are NO hidden fees such as Trophy Fees or Fines ***
---
2015 Kentucky Turkey Hunts
The season is generaly set the Saturday closest to April 15th. Technically this should fall on 4/18 in 2015 but we need to hold off until the folks at the department officially set the dates. We will continue to offer 2-3-4 day hunts and 1 or 2 bird options for next spring. All 2 bird hunts must be booked in advance.
Except the opening weekend hunt, all hunts have flexible arrive/hunt/departure time frames for booking. We do not book hunter numbers, we book birds, meaning we only book the number of birds we feel can be killed on our properties from a best management perspective.
Our Turkey hunts can be Archery, Crossbow or Shotgun hunts. For those interested in archery this needs to be arranged at booking so adequate preparation can be made for hunting setups.
Spring Turkey Hunts 2015
Kentucky Spring Turkey Hunts

2015 Season Dates : April 18- May 10

2, 3 and 4 Day Turkey Hunts

2 Days: $400
3 Days: $600
4 Days: $750

*Add $200 to each hunt for 2 bird hunt.
(Limit 2 birds w/ visible beards) Kentucky is a 1-bird per day state. Unless you have booked a 1-bird hunt, our goal is to get you 2 birds during your booked hunting dates with us.
2014 Fall Turkey Hunt - $200 per day. A hen or gobbler may be taken on this hunt. Only 1-bird per day.
2014 Fall Seasons: (Limit 2 birds by shotgun, 2 birds by archery gear. Only 1 bird may have a beard longer than 3")
Kentucky Predator Hunts 2015
Predator Hunts

Flexible Arrive/Hunt/Departures

Bobcat-Fox In season, Coyote Year Around.

Full Day: $275

Half Day: $150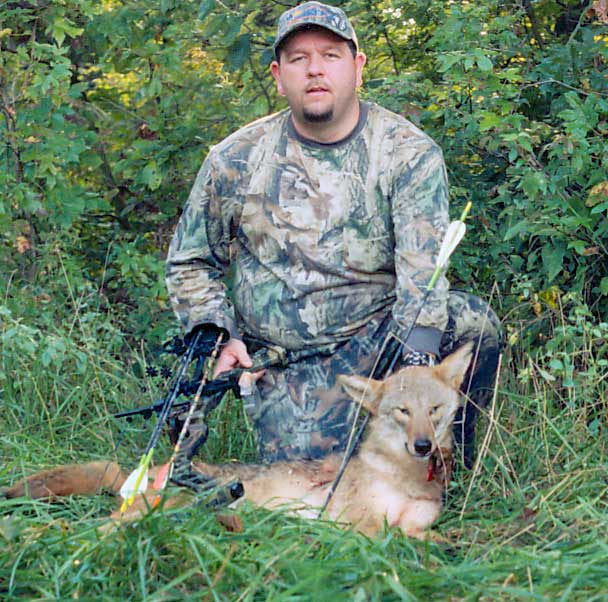 Western Kentucky Predator Hunts

2014-15 - Predator Hunting - $275
This trip involves starting out before daylight and getting setup. We will use a combo of electronic and mouth calls for coyote and fox when in season. If the hunting is good, this hunt is fast paced and full of action. Many properties will be hunted, both private and public. Predator hunts run from daybreak until Noon. Coyote can be hunted all year, while bobcat and fox can only be hunting during furbearer seasons (November-February).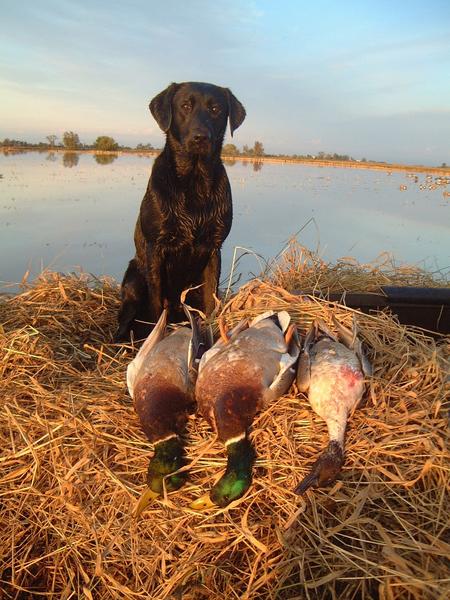 2014-15 Waterfowl Hunting
Full Day Trip - $225 (shooting light until 2pm)
Half Day Trip - $150 (shooting light until 10am)
Click here to see a list of our waterfowl hunts.
---
2015 - $250 (per day for 2 shooters) This trip is best between April and July when rough fish are found shallow and fall easily to stalking them. It's not uncommon to shoot 100 fish or more per outing.
This trip may involve shooting from a boat, from shore or while wading depending on the time of year. You will be made aware of the method we will be using and location. Our Bowfishing trips run 6-8 hours.
---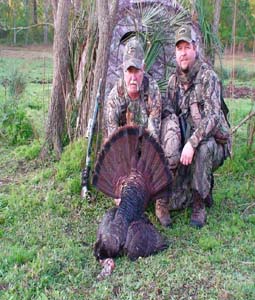 Grand Slam Hunts - Osceola
2015 - We will be putting together another Osceola hunt for the 2015 Spring season in Florida. If you have interest in joining our hunt please email for more information.
---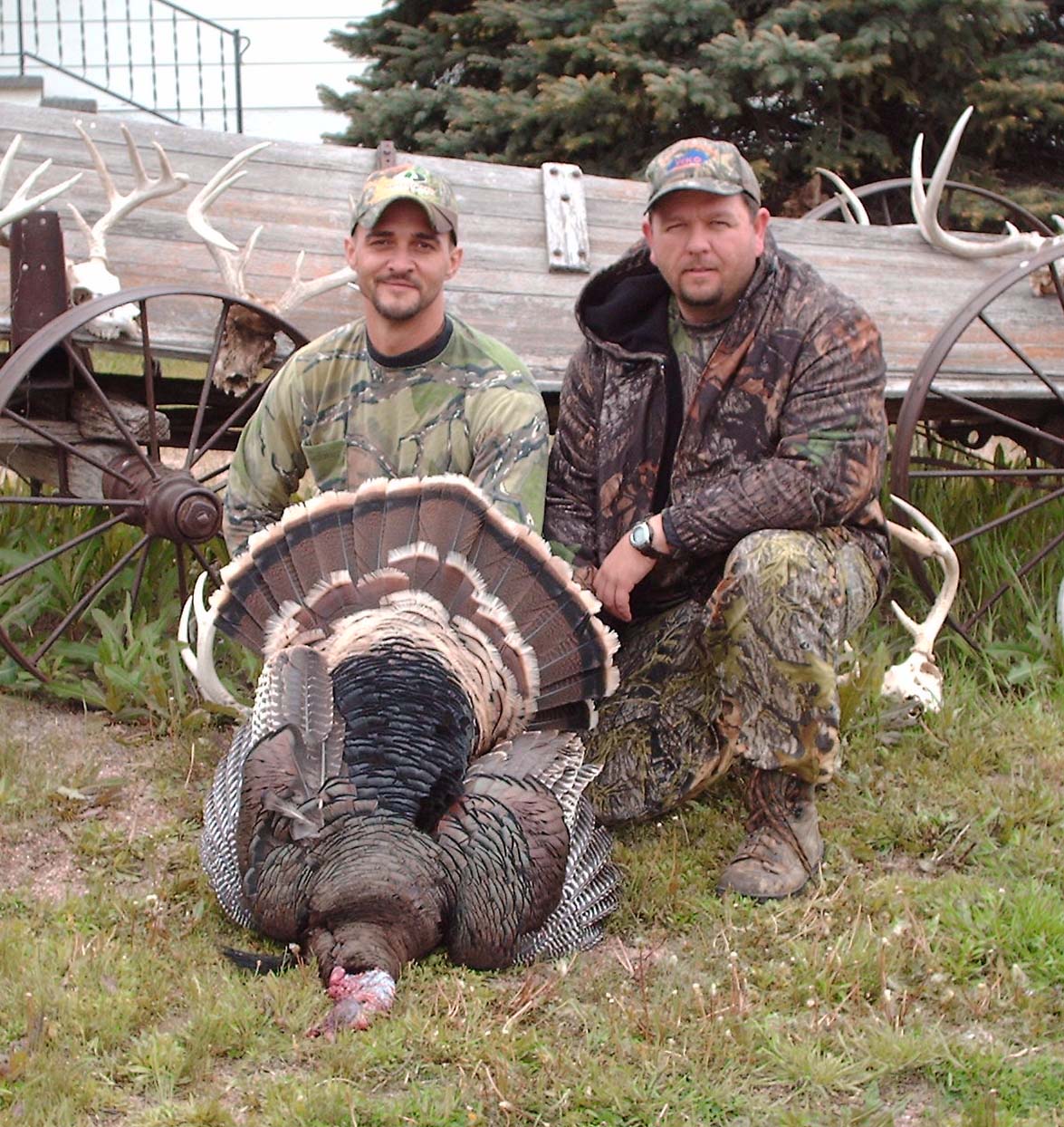 Grand Slam Hunts - Merriams

Interested in hunting Merriams out West? This hunt is almost a guarantee. Ask several of our clients who have hunted with us and this outfitter. Deposit is 50% with remaining balance due 30 days before hunt dates. If interested, call or email.
---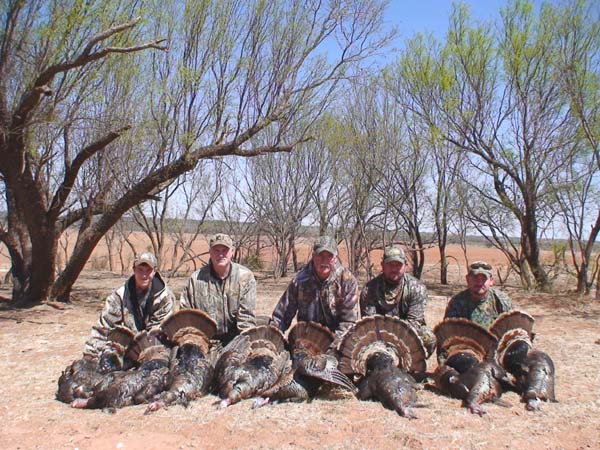 Grand Slam Hunts - Rio Grande

What about a Rio Turkey hunt? This hunt is lead by us here at WKO over 3-days on several thousand acres. Lodging included. Call or email for details and price.
First deposit is due by Oct. 1st with balance due by February 20th. We book 6 hunters for this hunt on a first come-first serve basis for the first 2 weeks of the Texas Spring Season.
---
Spring Archery Quebec Bear Hunt
We have put together another 5 day Archery only hunt for Black bear in Quebec for 2014. This hunt takes place on privately leased ground in a remote area. The group will be made up of 6 archers. This trip includes food, lodging, 1 bear and fishing for Pike and Walley at no extra charge. Hunting will be over bait. You are responsible for transportation, hunting and fishing licenses.
For more information email us with Spring Bear Hunt in the subject line.
---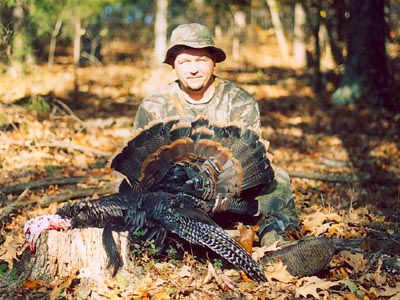 Western Kentucky Outdoors Combo Hunts Available
Call or Email for more information.

Fishing/Deer, Fishing/Turkey, Waterfowl/Deer, Waterfowl/Fall Turkey, Bowfishing/Turkey, etc.
You have something you are interested in putting together run it by us and we'll let you know if we can make it happen for you or not. .