Welcome to the Front Porch. Here you will find talk about what is going on with WKO and any success we've had. We use only recent photos and references from our hunts. This gives our clients an up-to-date, honest report. Check back daily, because like the seasons it will change.
---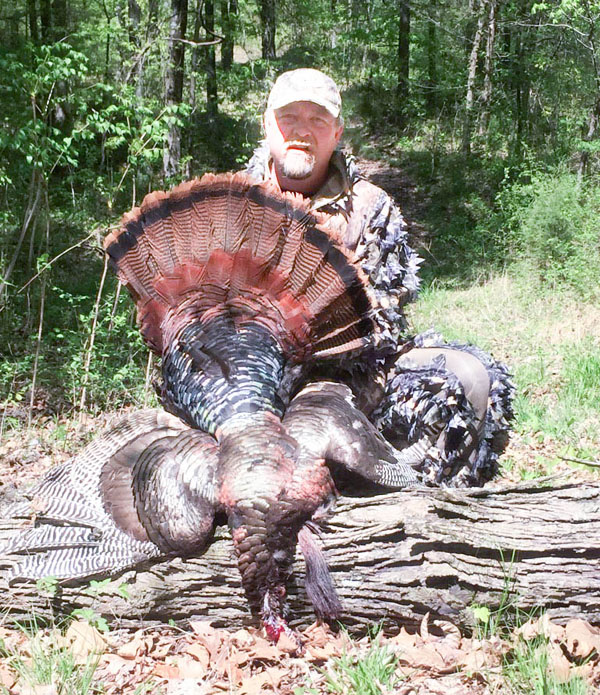 ---
TODAY's News from the Porch:
Update: 4.22.16 - Through the first 7 days of the season we are 2 for 3 and 3 for 6 overall dating back to youth weekend. Opening weekend proved a bit tough with toms following hens from the time their feet hit the ground throughout most of the day. Roost gobble was good, and there was decent gobbling here and there into mid morning but it fell off pretty quick after 9 or so. Sunday was mostly a carbon copy of Saturday with birds following hens away and staying just out of range. As birds would gobble here and there we'd move setups and play the game, but birds just were not willing to work. Unfortunately the opening 2 day hunt was a bust.
Our next hunter was a no show, but the 2 hunters that followed both had success. It took working a few birds one morning before one finally made a mistake and bit the dust. It was a bird we knew was using an area mid to late morning so we slipped in and got setup with a hen decoy, combined with some soft clucks and purrs and the boy come in to check things out. A double beard bird sporting 11 3/4" and 4 3/4" beards. A little light in the pants at 18lbs and 3/4" spurs. From the size have to guess a 2year old walking around with a Man's beard, but man what a rope.
That kill was followed up a few hours later with a flurry of action as we got into birds at another location with a steady stream of gobbling and strutting action by 5 different birds that brought in a lot of loud mouth hens. A couple of the birds made off with dates safely, another was bullied away and one of the two that stuck around wasn't so lucky and took a load of #5's. A nice bird at 20lbs, 10 1/4" beard and 7/8" spurs.
Today was a down day, but we're back at it tomorrow when a couple Kentucky boys roll in. We'll check in one day next week here on the porch with how the hunting has been and provide an update on any success.
4.15.16 - This week has been a bit off in the turkey woods. Monday morning the birds were hammering at day break during the rain and after storms had moved through. Tuesday we were not on any of the farms at daybreak to listen, but did see birds during mid day strutting around on a few farms and some birds alone in the afternoon. Wednesday and Thursday mornings birds were dead silent on the limb on 3 different farms. Dead silent. And we're talking about farms where it's not uncommon to have a dozen or more birds rocking each day. Then we get to this morning and listening going on at two different farms. One farm yielded only 3 birds when the norm has been 8-10 and the other farm yielded gobbles out of 4 birds that we've come to expect from that spot.
If your a turkey hunter you know every day can be a different day in the turkey woods. One day you can hear gobbles all day long. The next you can't buy one. When it comes to turkey hunting I often think about ABC's Wide World of Sports quote from the 70's "The Thrill of Victory, The Agony of Defeat". Instead of the human drama and sports part of it, it's the human drama of interaction with a 20lb bird that stands over 3ft tall with sharp eyes and hearing that rarely let's much anything escape them. Those that do not hunt never understand the fever. Even those that do hunt but do not turkey hunt, have a hard time understanding it. Some long time deer hunters never develop an interest in turkey hunting. Not I. Since I was bit by the bug in the early 80's spring never gets here soon enough. Before you know it your chasing spring from the south ; Florida-Georgia-Alabama, to the north; Tennesee-Kentucky-Indiana-Illinois; then turning west towards Kansas-Nebraska-South Dakota.
Weather for the opener looks nice. Maybe the nicest opening 3-5 days we've seen in a few years. Updates will be here and there over the next few weeks. If you call or email, it may take us a few days to reply.
If you are in the market for a great sounding, and good looking, custom turkey call give Dave Hawksford consideration. You can find him online at http://www.morningsunturkeycalls.com/.
What to expect during your hunt ---> HOW OUR HUNTS TAKE PLACE.
4.8.16 - It's been a steady week of gobbling. There has been some mornings where gobbles trickle into the mid morning and an occassional bird firing off mid day, but not too many lonely birds right now. Many toms strutting and following hens about throughout the day.
I will be tackling LBL with my young son and some friends this weekend on a Youth drawn hunt. Freezing temps at night and wind during the day will make tough hunting on public land even tougher. We're always up for a challenge and look forward to this hunt each Spring.
4.5.16 - Youth weekend started out as we had hoped, lots of gobbling and we found a few birds willing to work not long after fly down. Within the first couple of hours we had one bird knocked down that was hit too low, another bird at 18-20 yards that had the shooter pinned and could not get his gun into position after the bird strutted and gobbled several times before moving off. Then a 3rd bird with hens worked into a setup that kept the bird in some cover that was too thick to shoot. And we couldn't get the bird to take interest in our calls and break off to us. Our last gobble on Saturday was around 1pm and preceeded the wind getting up to a steady 30mph with some gusts reaching 35-40. The afternoon became a bust. Saturday night temps dropped into the low 30's and the wind continued to blow. Birds did not seem to work back into their roost areas and on Sunday morning gobbles were few and far. The one and only bird worked on Sunday morning was off the roost, and he worked for a solid 40 minutes but seemed to lose interest or picked up hens and never closed any closer than 80 yards.
We're 11 days from the state opener and need some green up. The woods is pretty open and not a lot of cover right now. It made moving around difficult during the youth hunts without being detected. We've seen a good number of jakes the last few days while glassing and also trail cameras so it looks like 2017 should be a banner 2 year old year for us.
What to expect during your hunt ---> HOW OUR HUNTS TAKE PLACE.
3.30.16 - We're 3 days away from Youth weekend. Green up seems to be a bit behind compared to last year, but we're starting to see the forest floors starting to take on more green and birds starting to frequent areas they are normally using by now. Roost gobble has been good but once down on the ground it gets pretty quiet. In fact we've only heard 2 different birds sound off during the day. We have heard some gobbling later in the afternoon as birds begin to feed on their way back to roost areas. Still no evidence of hens beginning to lay that we've found either but expect that should start any time. If so, but the time the 16th rolls around we should begin to see some hens sitting, leaving toms lonely later morning and during the afternoons. Good times ahead!
3.28.16 - Another week of varying, unstable weather heading into Youth weekend. a couple 70 degree days, a night or two in the 30's, along with Rain Wed-Thur will make keeping up with the birds a bit more difficult this week. Bird activity has been good the past week. Roost gobble contiues to pick up and starting to hear a bird or two gobbling once on the ground where it had been death silent after fly down a couple weeks ago.
Seeing some birdson their own later in the day as well. I've not come across any nest sites yet, but any lonely bird this time of year can be killed.
We are not a big fan of texting while on stand, but this was sent from one of our hunters during one of our early November hunts.
"This guy is laying 15 yards in front of me as I type this! (Half rack young 8 point buck - 5 point now) Also have a beautiful 110 class 8 point and a hot doe laying 30 yards to my right right now! lol. All 3 have been here for an hour. I passed on a 20 yard broadside shot on the bigger buck. Trying to be patient the first morning. 😊Just 2 more points and I would have taken that shot. Watched the big buck make a scrape, rub trees and snort-wheeze. How cool is that!!! I also had a 4 point at 40 yards to my left at 6:15 this morning. Fun stuff Bill."
---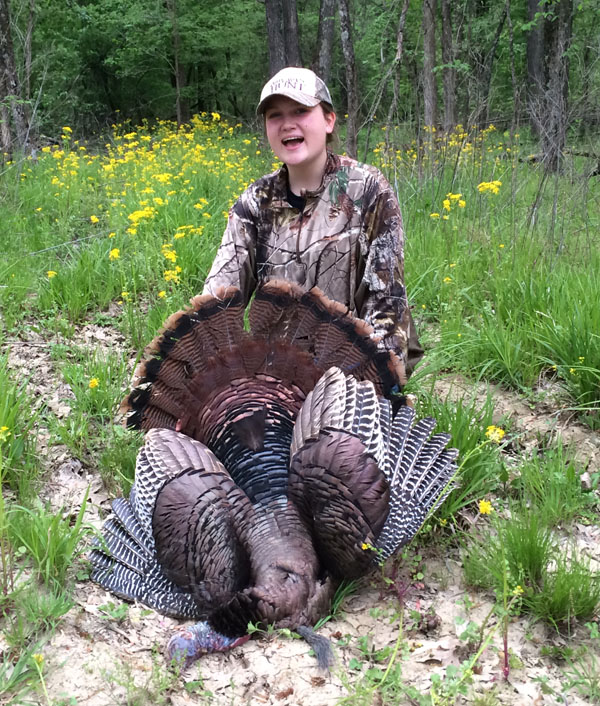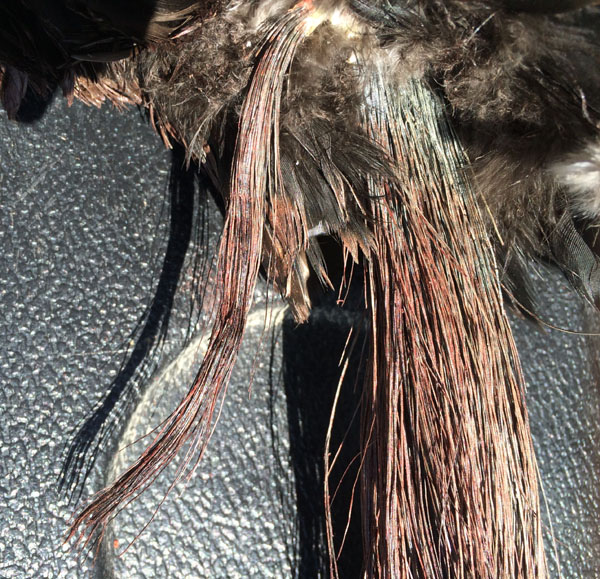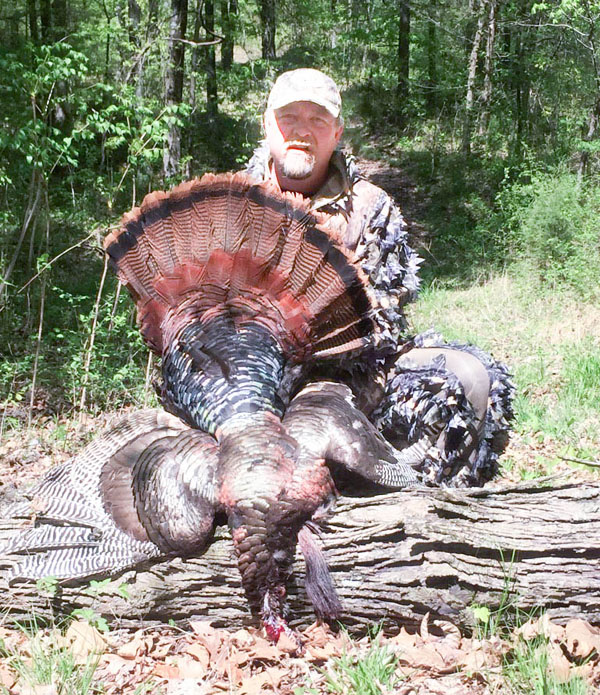 ---
We run cams 365 days per year.
---
If you are looking for help to hunt or fish in Kentucky drop us a line and see what we can put together for you. Good Hunting! wkohunts@gmail.com