Welcome to the Front Porch. Here you will find talk about what is going on with WKO and any success we've had. We use only recent photos and references from our hunts. This gives our clients an up-to-date, honest report. Check back daily, because like the seasons it will change.
---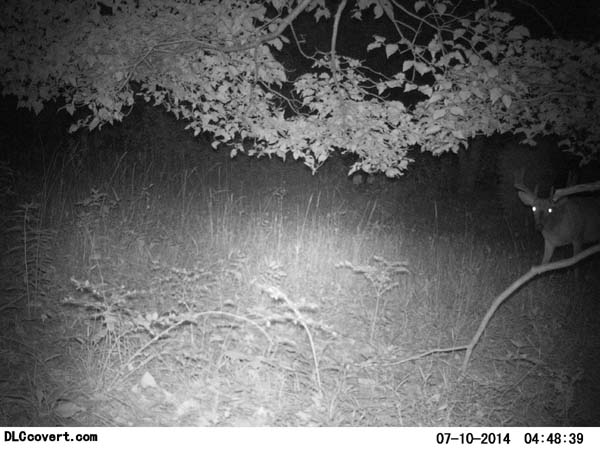 ---
TODAY's News from the Porch:
Update: 7.16.14 - My how time flies. 52 days until the archery opener. Hopefully you guys hunting early are getting with prep, if not you are at least getting started. We've done things a little different this summer. We've made an effort to reduce or trips into our camera areas, which has affected the amount of pictures and frequency which we normally post trail cam images. Because of the change it's increased the number of images to review and the time involved in trimming the images to post for view on the site, so we apologize but you will begin to see more pics posted in the coming days and weeks as season draws near and due to stand prep and field work we have to be on the properties a little more anyway so we'll be pulling SD cards more often.
We have a few voice mails and emails to catch up on and should have that completed by the end of today. If you do not have an email or voice mail from us by tomorrow check your junk or spam folders.
For those on the cuff about a hunt this fall time is running out and so are the hunts. We always get to a point in the fall where we just quit booking deer hunts so we can focus on preparation and the hunters we have coming and then turn those dates into Turkey, Waterfowl or other combination hunts. So if you are on the fence, come mid September we'll more than like shut the doors down on adding any deer hunts whether the dates are open or not. We are not a hunter mill and just about taking peoples money, it's just the way we operate. We want time to prepare and feel good about each hunt. And often adding a hunter or hunt at the last minute just doesn't afford that. So keep that in mind regardless of who you are looking to book with.
7.7.14 - We hope everyone enjoyed a happy and safe 4th of July holiday. We've been working on adding some new ground while also securing a couple of existing farms into longer commitments. With the arrival of July and now approaching the middle of the month we are just over 60 days awar from the archery opener and seeing our first hunts of the fall begin. Or technically Summer I guess you could say. Our opening hunt has been booked for quite some time, but we do have availability for our 2nd hunt. We can also add a hunt to suite your schedule between the 8th and 30th. We know as it gets later into September many of you are prepping for your home states opener which in many cases is late Sept or around October 1st, so later in the month can be a stretch. We also know that as you get past the first week of September finding a buck in velvet can be tough and that is what many want when they hunt here early. Either way, September is a great month to put a P&Y buck on the ground with archery gear. We have some of our highest success rates during the month of September. And outside the rut, it's one of the best times to see numbers of bucks.
Kentucky Archery Hunts

Sep 8-30: Flexible Arrive/Hunt/Depart
3 Days: $650
4 Days: $750
5 Days: $900
6.25.14 - June has blown by and with it Spring. We can't really say the dog days of summer have found us, but I'm sure they will arrive soon enough. The bean fields are starting to take on good growth and approaching 6-8" in height. More and more activity is being seen in them and it won't be long before deer will be pooring into them in the late afternoons. The corn fields have shot up over the last week or so as well. As we approach the end of the month, most of the bucks have about 45-50 days of solid antler growth left. Our clover has done well this spring, as have a couple other plots we are experimenting with this year. We'll start ground work for our fall plots in mid to late July and start planning seeding with rain forecasts in August.
We'll be pulling our first cam checks in a few days. Seems we've run into more issues with some of these cellular cameras not producing texts. Technology is great when it works, but when it doesn't, well we'll leave those words unspoken.
For a look at what to expect during your hunt ---> HOW OUR HUNTS TAKE PLACE.
6.12.14 - It's been a couple weeks since our last update. Rain has been fairly consistent with thunderstorms popping up most afternoons and evenings. It appears most fawning has occurred as we've began to see more and more of them start to show up. Corn crops have got off to a good start with some reaching about 2ft in height so far. Some beans began getting drilled in the ground last week and have started to sprout and beginning to take on feed activity already. Clover plots and cereal grain continue to be a pretty big draw right now for most deer, but given another week or two of growth and the bean fields will begin to dominate feed activity.
We've seen a couple small cluthes of turkey poults. With the vegetation at this time of year it makes it difficult to determine how the spring hatch has been. As more of the fields get sprayed and killed off for beans to be planted we usually start seeing more of how many little ones survived nesting and are making it around with hens.
Now that we have some beans in the ground and some deer activity starting around them it won't be long before we will have all of our trail cams deployed and begin keeping tabs on what bucks are spending time in the bean fields.
If you are looking for a Kentucky deer hunt we still have archery, crossbow, muzzleloader and a couple of rifle hunts open. Same thing with Fall turkey. We have open hunt dates for our fall shotgun seasons, which occur for one week in late October then another week in early December. For a list of our hunt offerings and prices you can view them here.
For a look at what to expect during your hunt ---> HOW OUR HUNTS TAKE PLACE.
5.28.2014 - We did want to mention a mistake on our hunt pricing that was published last week. The rates displayed for our late October archery hunt was incorrect and represented our spring turkey hunt prices. This has been corrected and want to apologize for any inconvenience.
As an update to what availability for fall deer hunts we currently have archery hunts available in September and October. We have a youth rifle hunt open in October, as well as, a couple spots for the 2-day October Muzzleloader season. We also have a couple of rifle hunts open at this time and availability during our Muzzleloader season in December. We also have fall turkey hunts available in late October and early December available. For more information call or email. wkohunts@gmail.com. If you have questions about how our hunts are conducted please follow the "How our hunts take place" link and read the information. Not to mention call or email with any questions you may have or for a list of references.
5.27.14 - For once we finally strung a nice long weekend of weather together. It didn't matter what you were doing, if it was outdoors you had great weather for it around here. Hopefully it was a safe weekend for everyone. Last week we did manage a few showers here and there to help with the recent ground work on a couple of our properties. We have rain in the forecast each day this week so they should definitely get a shot in the arm before June arrives. We'll be putting some finishing touches on some feeder work and will be placing a few of them here and there come Sunday when the feed ban is lifted. Corn fields are off to a good start with some plants already approaching a foot in height. We've seen our first fawn of the year as well. Over the next 7-10 days there should be many more hitting the ground.
We should be caught up by the end of day on emails and voice mails. If you are expecting something from us and have not in the next day or two, give us a call back or drop an email.
---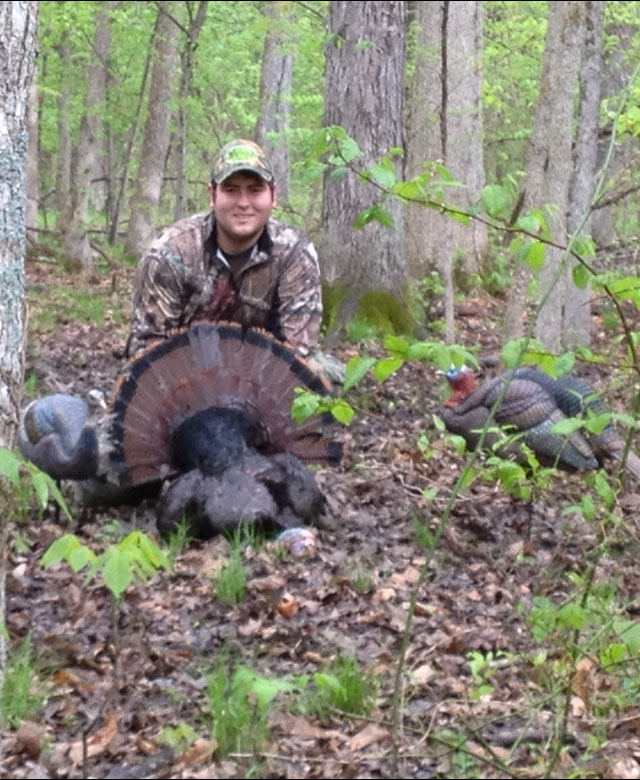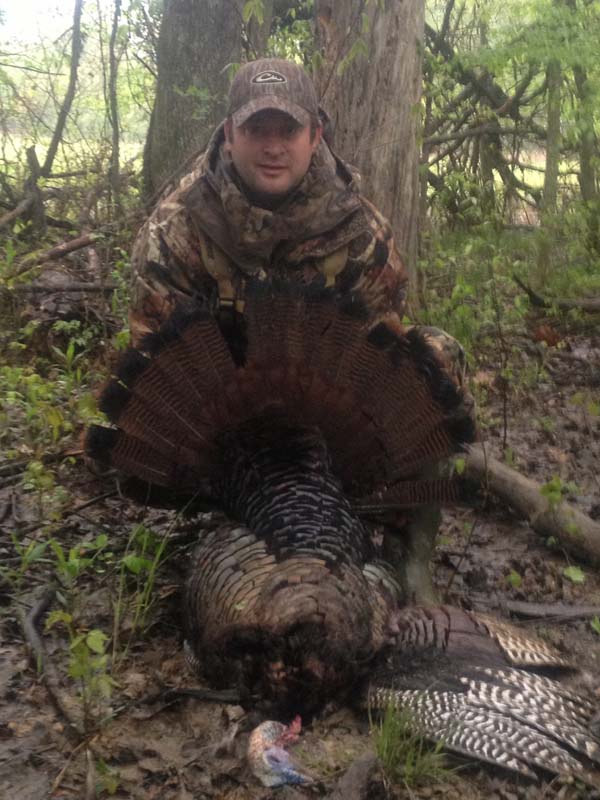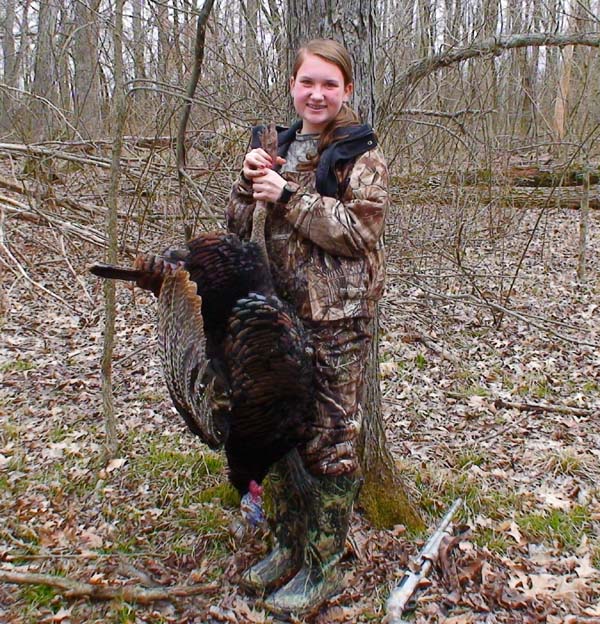 ---
We run cams 365 days per year.
---
If you are looking for help to hunt or fish in Kentucky drop us a line and see what we can put together for you. Good Hunting! wkohunts@gmail.com