Welcome to the Front Porch. Here you will find talk about what is going on with WKO and any success we've had. We use only recent photos and references from our hunts. This gives our clients an up-to-date, honest report. Check back daily, because like the seasons it will change.
---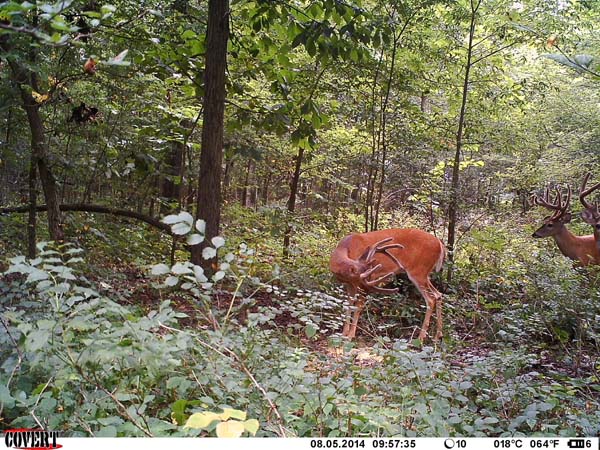 ---
TODAY's News from the Porch:
Update: 8.29.14 - We hope everyone enjoys the long weekend and wish everyone a safe one at that. If you are in the woods or on the water, get a kid involved if you can. And as always, think Safety First.
8.27.14 - In past years Labor Day weekend marked the Archery opener with the "First Saturday in September" being the opener. With the Calender swing a couple years back it will be a couple years before we get back to that true early opening, but as of today we are 10 days out from the September 6th opening. Over the next week we could see some bucks start shedding some velvet, but with a little luck they will pack it into the opening week and we'll see a velvet buck or two hit the ground. For you guys rolling in next week, better make sure the bows are dialed in. Until we get to about this time next week will we truly know what we can expect out of the temperatures and possible weather patterns.
Thanks for the calls and emails about hunt availability, our waterfowl hunting and fall turkey hunts. We will have all emails and voice messages caught up by the end of today. As we move closer to the season it can take us a few days to respond.
Available Hunts:
Kentucky Archery Hunts

September 26-30: Flexible Arrive/Hunt/Depart

October 3-4-5 Crossbow or Archery

3 Days: $600

4 Days: $750

Kentucky Archery Hunts
October 31st - November 3rd: Flexible Arrive/Hunt/Depart

3 Days: $750

4 Days: $1000

Kentucky Muzzleloader

October 18-19th

December 13-21st

2Days: $500

3Days: $600, 4Days $750

8.22.14 - We are closing in on the archery opener which is 15 days out. Scouting and glassing continues, as does stand placement. A number of sets have already been put in place and several more await to see what unfolds in the next week. We could even have a few stands go up just a day or two prior to the opener if we see changes occur which can often be the case when velvet comes off. We're also seeing some of the early planted corn looking pretty yellow and you never know when one of these farmers will get an itch to start cutting a field. We have seen some corn cut as early as the week of August 23rd in the past. Talk about a game changer. I'm not sure what can have more affect on movement, a white oak dropping or fresh cut corn field.
We have rolled out some new Trail Cam photos. Once season gets under way, our cam posts will become a little more infrequent but we do maintain cam pics throughout the season for you guys hunting in October, November and December with us.
For a look at what to expect during your hunt ---> HOW OUR HUNTS TAKE PLACE.
8.19.14 - Summer seems to have finally showed up. But along with it came some much needed rain. Hopefully it will help the fall plots and late bean plants along. From what we see it looks like most of the bucks have quit putting on growth. Trail cams and glassing alike supports this. Bucks continue to be in numbers as well. As we get into this later part of August it's anyone's guess to when we could start seeing the velvet drop. We've seen velvet come off as early as the 23-24th of August and around the same dates in September for some bucks. I quit thinking there was a science to it a long time ago. The best I can offer, if you want a chance at a buck in velvet in Kentucky, plan to be here for the opener and hope for the best.
Openings. We've had a couple of cancellations during our archery rut hunting if someone is interested. This can be for 2 Bowhunters. You could start your hunt on Halloween and wrap up any time before the evening of November 4th. Email or call for details and specifics. First come, first serve on these openings. We also have availability for Crossbow, Early Muzzleloader and the December Muzzleloader deer hunts.
As of yesterday our Fall Shotgun Turkey hunts are booked.
8.14.14 - The trend of lower than normal temperatures for summer time continues. Our fall food plots have got off to an okay start, but the next week to 10 days will be critical determining whether we will need to seed again. Our turkey flocks have looked strong all summer which is always exciting to see. We are advocates of fall seasons and provide limited fall hunting opportunities. We feel it's a good way to manage hen populations in areas where there seems to be an over-abundance and predation isn't extemely high.
Over the past week and with trail cams it looks like a few bucks are still adding some growth but this is the time of the year antler growth reaches it's end. Most bucks are usually done or finishing up antler growth this week. We're 23 days out from the Archery opener. Glassing, scouting and stand placement will rule the upcoming three weeks. For those of you hunting the opener we can't stress practice enough. Not to mention from an elevated position if possible. Most stands will be in that 16 to 22ft range. We like to keep shots close and typically they will average between 12 and 17 yards, but with a couple of sets you could shoot 25-35. The early season woods are thick. We do not clear bowling alley lanes for you to shoot through. We try to avoid disturbing areas as much as possible. We cut some holes to shoot through but do not move trees, so some shots can be tight. Some years are average bow shot in early seasons has been 9-12 yards.
For a look at what to expect during your hunt ---> HOW OUR HUNTS TAKE PLACE.
8.7.14 - Not quite the dog days of August that we are usually dealing with this time of year in Kentucky and we're certainly not going to complain about it. 30 days from the archery opener and things are falling into place. Stands are going up. Fall plots are sprouting while others are being worked in. New bucks are turning up and most we've watched all summer continue to be consistent in patterns. Antler growth is near it's end as well.
We've been talking fall turkey a lot lately with several of you and with cooler temps prevailing we've been seeing a lot of turkey activity. More than normal for this time of year. I think the spring hatch was so-so, better in some areas than others, but overall we've seen 4-5 poults per hen at this stage survive. We know deer season is just around the corner, but fall turkey is as well and many of our deer hunters will encounter birds while on stand, we thought we'd display a turkey cam picture on the Front Porch this week.
7.31.14 - Another month has passed us by and with it we're 37 days away from the Archery opener. So I'll ask those of you who will be here for the opener, are you ready?
August is a month of a lot of preparation on our part. Summer scouting is winding down, antler growth is coming to an end and some bucks will begin to transition into late summer patterns for the next month before shedding velvet and becoming almost nocturnal as we get into October. We'll be glassing alot over the next month, checking cams and hanging some final stand sets prior to the opener. With the moon bright for the opening hunts we'll be paying a lot of attention to activity here in the next 10 days as it will likely be similar to what we see during the opening days of the season. You can check out some updated trail camera pictures here.
We owe a couple of you emails and call backs regarding turkey hunts and will get caught up on that in the next day. We will aslo be going over what deer hunting dates we have left to fill this fall and posting those dates up on the site. We usually set a cut off date to fill these dates and if they are not booked we commit the dates to other hunts such as waterfowl, turkey or something in another state.
---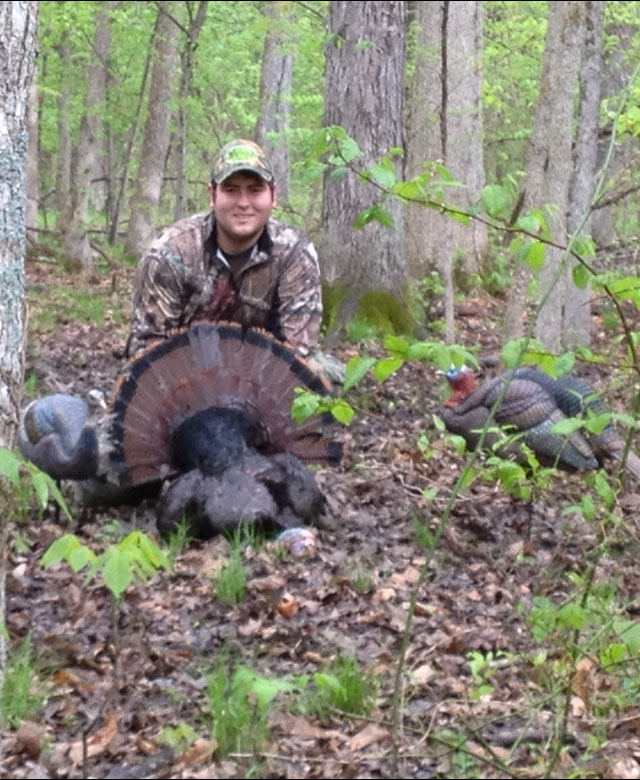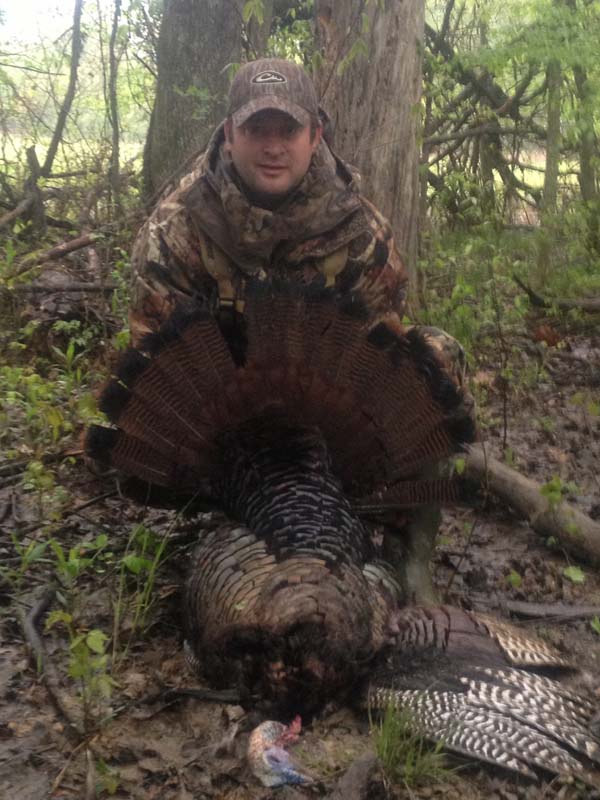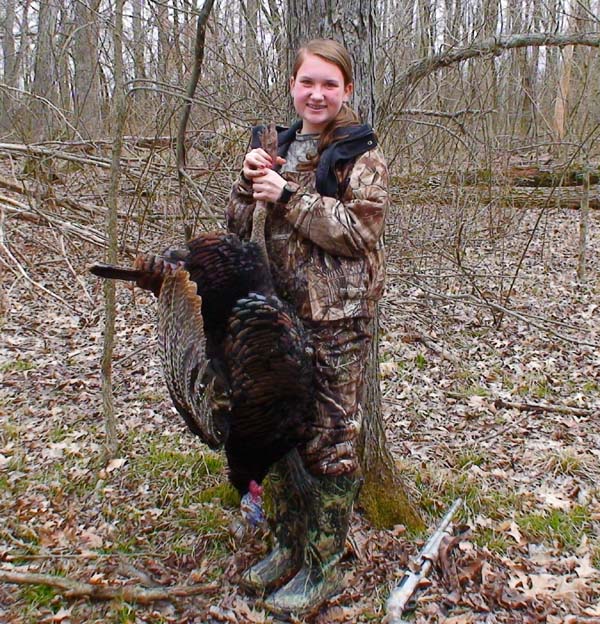 ---
We run cams 365 days per year.
---
If you are looking for help to hunt or fish in Kentucky drop us a line and see what we can put together for you. Good Hunting! wkohunts@gmail.com