Welcome to the Front Porch. Here you will find talk about what is going on with WKO and any success we've had. We use only recent photos and references from our hunts. This gives our clients an up-to-date, honest report. Check back daily, because like the seasons it will change.
---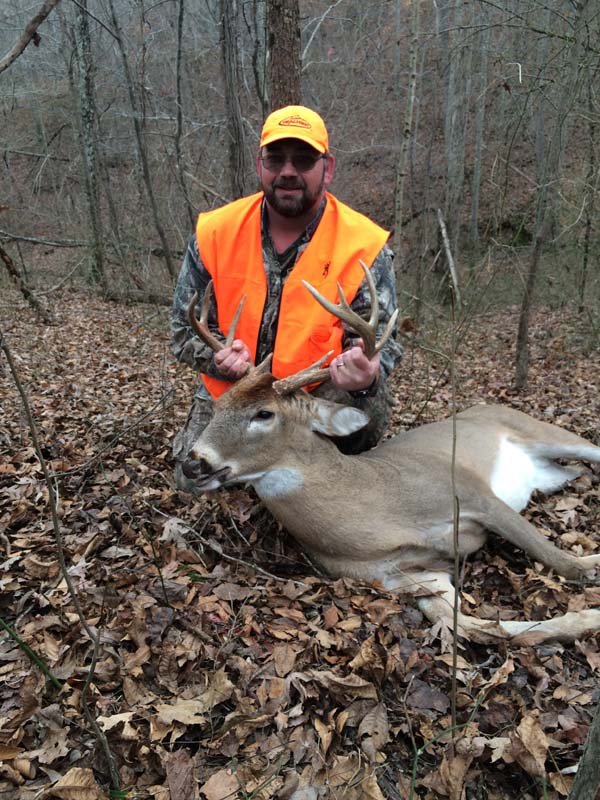 ---
TODAY's News from the Porch:
Update: 11.24.15 - After some much needed sleep we change gears from bucks to ducks. That's right. Even with 6 days of the Kentucky rifle season left. Over the years the rut has wound down and with hunting pressure the last of the rifle season can be fairly tough hunting. Some years we'll conduct a small group, 3-day hunt over Thanksgiving, but not this year. We'll give the properties time off and allow deer to settle down and get back to some normalcy heading into December and the late Muzzleloader season. Following Thanksgiving weekend we'll be putting corn to them, along with some supplemental feed.
To recap the 2016 rifle season one word comes to mind, "Different". I use this word for many reasons. Over the course of 9 days we seen 4 days of rain, 2 additional days of wind that blew from 25 to 40mph. We also seen 5 misses. That's right 5 misses, none of which were shots being stretched. Last but not least, the rut never stretched more than a day or two at the most where we seen good activity. The rain and wind seemed to put everything on hold Monday-Thursday. As the weather broke we seen 2 nice bucks hit the ground on Friday, followed by 3 others on Saturday as yet another front began pushing into the area and seemed to have spurred good deer movement. Success was down as we seen 6 hunters leave without tagging a buck. Some of those 6 were misses, while a couple could be contributed to the weather and hunters just not spending time on stand. Two that went home empty handed, hunted hard and did what was asked of them, but we were not able to put a shooter buck in front of them. I'd love to say we went 100% opportunity again this year, but it didn't happen.
December is a busy month as we pursue bucks, ducks and turkey during the month. This is also the time of year when we get the busiest regarding 2016.. Emails, Calls and texts will be answered as soon as we have time to get back to you. Our 2016 hunt dates have already began filling and with the number of repeats from year to year, if you want to hunt with us, you truly need to contact us early. For instance the Archery opener is booked for 2016. 70% of our early muzzleloader hunt is booked, archery rut hunts now have limited availability and the 2016 rifle hunts are filling. Dates and Pricing can be found on our Kentucky Hunting Prices page.
What to expect during your hunt ---> HOW OUR HUNTS TAKE PLACE.

11.19.15 - We started the 6th day of rifle season off having accumulated 5 misses in the last 3 days. We know the hunters are disappointed, as we are. We'll take rifle season into the weekend with cooler temps and even more rain on Saturday. Even with the weather plagued hunts all week we still managde a good amount of success with bow and rifle. We seen a few guys kill personal best bucks while here. We seen a first time bow kill out of a 16 year old and a first time kill by a woman hunting with her husband. Good Times!
With the weather this may be a year we wished we'd had a 3rd group in, but with that not being the case many good bucks will be around for the late Muzzleloader hunts, late archery and may simply make it into 2016 and another age class.
11.18.15 - We are into our 3rd straight day of rain. It has quit this afternoon, but the wind is steady at around 20mph. Deer movement over the last 3 days in general has been down and consequently buck activity. The weather has also affected those hunting, with several choosing to wait out the rain and not hunt, or guys have climbed down and quit early.
The rut has been on and off for the past 2 weeks. There have been days of great action, but it's been slow more than hot. So far we've seen moderate success with 5 of 8 shooting bucks that stayed the duration of their hunt. We've had a few leave early just not willing to battle the down pours and wind. Looking to finish strong with the 2nd group.
11.12.15 - 25-35mph winds dominate the morning but some action is being had. We really did not get the rain that was expected, but we'll take what breaks we can get. Couple days of rut bowhunting left and we'll be opening up the modern gun season Saturday morning.
I'm not big on cell phones in trees, too many things can go wrong to affect your hunt, but thought I'd share what a hunter just texted in from the tree.
"This guy is laying 15 yards in front of me as I type this! (Half rack young 8 point buck - 5 point now) Also have a beautiful 110 class 8 point and a hot doe laying 30 yards to my right right now! lol. All 3 have been here for an hour. I passed on a 20 yard broadside shot on the bigger buck. Trying to be patient the first morning. 😊Just 2 more points and I would have taken that shot. Watched the big buck make a scrape, rub trees and snort-wheeze. How cool is that!!! I also had a 4 point at 40 yards to my left at 6:15 this morning. Fun stuff Bill."
11.11.15 - 70 degrees today. What else is there to say. There has been some chasing over the last couple of days, but still no hint of really big bucks getting in on the activities. A few in that 120-140 range, and maybe one that would push 150. Even so we scratched out 3 bucks and a doe, along with 3 misses. Not to mention a couple situations that were "A step or two more" or "Just too dark". Morning activity had been best that shifted more and more into late morning as each day passed. Evening have been pretty slow, the last hour proving and providing the best activity. All kills have came during the morning hours at this point of the rut.
Up next will be the boom stick season. It's hard to say what to predict with what has been a slow rut, but if the rut turns wide open it should be a great week. If not, it is that time of year when you just never know what will walk out, more hunters in the woods and gun shots will have deer moving regardless. Weather looks good for the first several days as well. Stay tuned.....
11.9.15 - We've logged a couple more misses in the last 3 days. Not what anyone wants to see, but it happens to the best of us. Buck activity has been so-so, with mornings proving to be best along with cooler temps. Winds have been a bit of a challenge the last 2 days. Afternoon movement has come late, but a few of the bucks have been good. With rain moving in on Wednesday, Tuesday may provde to be the day a couple guys get it done.
Cam Pics. Over the next few days we will try to get a few more November cam pics posted in a link here on the Front Porch. Posting will be less frequent as we get into mid-November and on into our Waterfowl season opening Thanksgiving morning.
11.6.15 - Things picked up a bit today. More bucks and several decent bucks were on their feet last night before the front and again this morning after the rains moved through. Yesterday's hunts produced 2 shooter bucks getting by without shots, one being a little out of range. This mornings hunt produced 3 more shooters making their way into the stand sets. One being a bit out of range again in cover, another escaping harm after a hunter dropped his release. A 3rd buck and different hunter, went unscathed after having 2 arrows sent toward the 8pointer.
The cold front is pushing through this afternoon and we should see night time temps in the 40's tonight and then on down into the mid 30's Saturday and Sunday nights. After 66 degrees at 4am yesterday, some questioned whether we should be fishing. Cooler temps should help with daytime activity and hopefully spur the rut action along. We don't have any doe killers in camp this week, so it will be antlers or bust in the next 5 days.
What to expect during your hunt ---> HOW OUR HUNTS TAKE PLACE.
If you are in the market for a great sounding, and good looking, custom turkey call give Dave Hawksford consideration. You can find him online at http://www.morningsunturkeycalls.com/.
---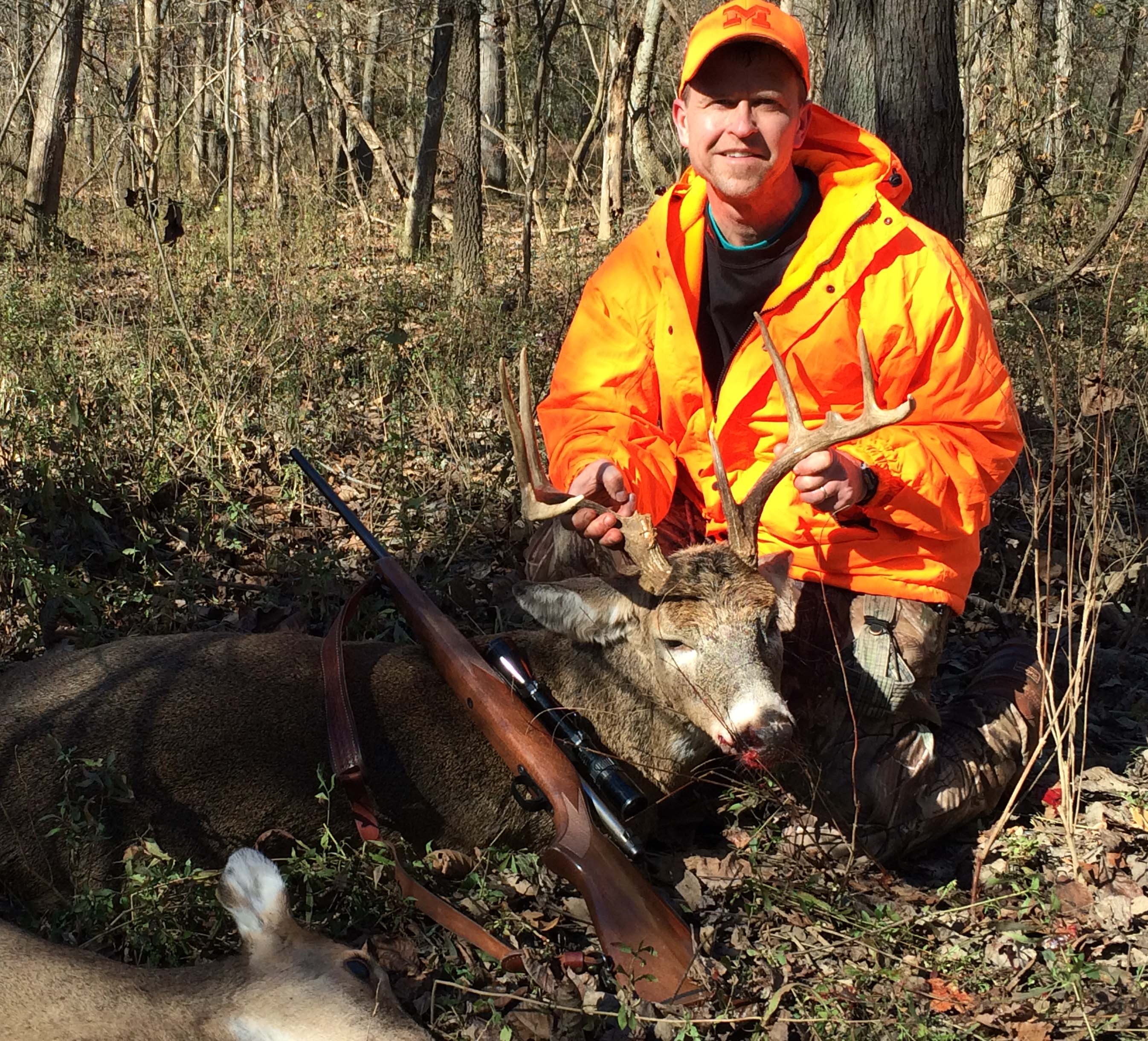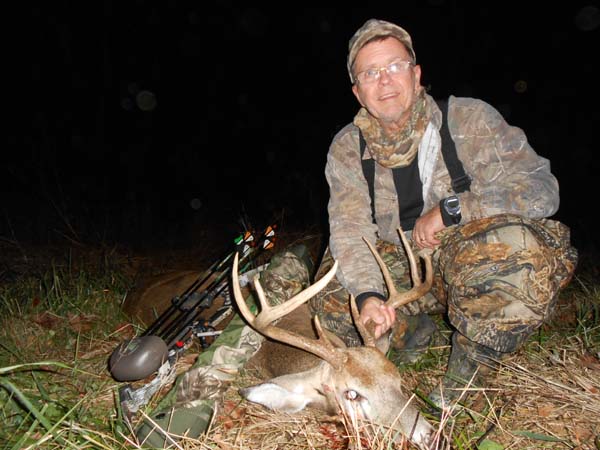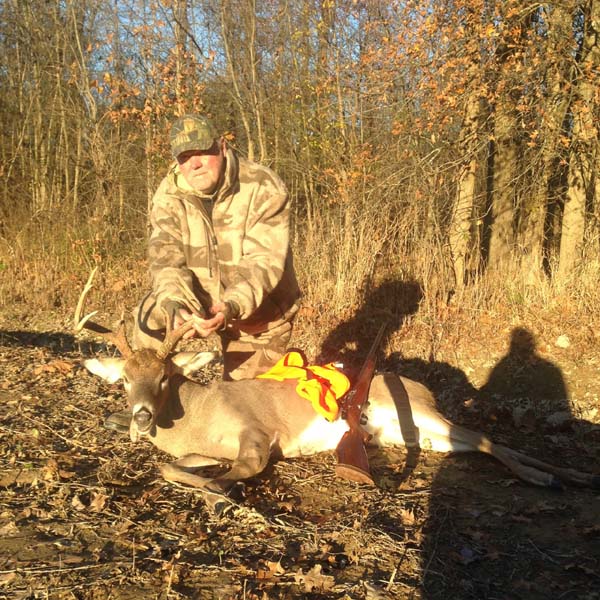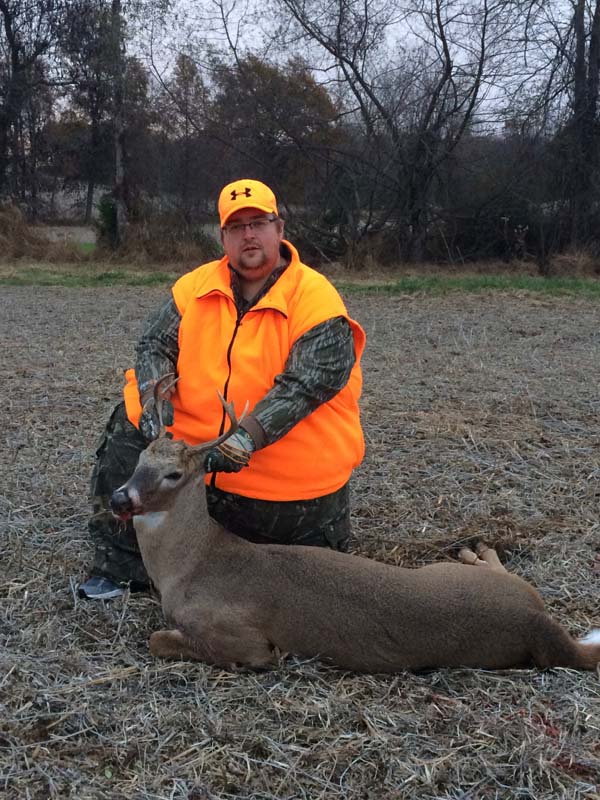 ---
We run cams 365 days per year.
---
If you are looking for help to hunt or fish in Kentucky drop us a line and see what we can put together for you. Good Hunting! wkohunts@gmail.com