Welcome to the Front Porch. Here you will find talk about what is going on with WKO and any success we've had. We use only recent photos and references from our hunts. This gives our clients an up-to-date, honest report. Check back daily, because like the seasons it will change.
---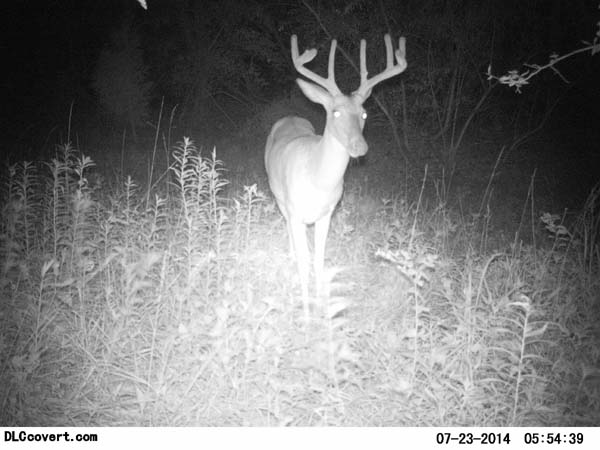 ---
TODAY's News from the Porch:
Update: 7.31.14 - Another month has passed us by and with it we're 37 days away from the Archery opener. So I'll ask those of you who will be here for the opener, are you ready?
August is a month of a lot of preparation on our part. Summer scouting is winding down, antler growth is coming to an end and some bucks will begin to transition into late summer patterns for the next month before shedding velvet and becoming almost nocturnal as we get into October. We'll be glassing alot over the next month, checking cams and hanging some final stand sets prior to the opener. With the moon bright for the opening hunts we'll be paying a lot of attention to activity here in the next 10 days as it will likely be similar to what we see during the opening days of the season. You can check out some updated trail camera pictures here.
We owe a couple of you emails and call backs regarding turkey hunts and will get caught up on that in the next day. We will aslo be going over what deer hunting dates we have left to fill this fall and posting those dates up on the site. We usually set a cut off date to fill these dates and if they are not booked we commit the dates to other hunts such as waterfowl, turkey or something in another state.
For a look at what to expect during your hunt ---> HOW OUR HUNTS TAKE PLACE.
7.22.14 - Although the last couple of days have been warm the trend has still been cool for this time of year. I think we've seen 4 days above 90 in July when normally we may have seen 4 days not exceed 90. The wildlife is having it good so far this summer, as are the crops. We spent much of last week prepping several areas for fall plots and readied them for seed. With rain in the forecast the next couple of days we're going to get some seed down today and see if we can't get a solid start on a couple of plots. We have a couple of plots we're waiting on some die off on before we can finish disking, but once done we'll be monitoring for the next round of rain to get them seeded as well. And then hope August isn't blistering hot and dry. On occassion we've had to go back and seed over, but generally we get enough moisture in August to get us into September when temps begin to fall and moisture increases and the plots take off.
Morning and Evening activing in the bean fields has been great. Most deer are moved off the fields by 7:30am or so in the mornings. In the evenings we're seeing some does and yearlings and 1.5 year old bucks as early as 5:30-6pm enter some fields. Some of your 2.5 year olds and better bucks are generally being seen 6:30 or so. Much of that activity still isn't what we'll call habitual since the beans are at different growth stages, but give it another 2-3 weeks and by mid-August we'll have a number of bucks that you can set your watch by. It will also be a time when we'll see some bruisers show up for the first time. I know that sounds odd, but it happens every summer. I can't say if they get pressured off from another area, but appears it's more related to their summer range changing. Regardless, usually in mid-August on a few properties we'll have a few different bruiser bucks we've not seen all summer show up and take residence.
We checked a few cams while we were working and have been able to go through a few of them and have posted several here Trail Cams. As time allows we'll process more and get them up. We have time planned to be on more of the properties this week glassing and to pull SD cards as well.
46 Days to the Archery Opener.
7.18.14 - The temperatures and weather over the last few days have been September like as we've seen temps dip down into the low 50's at night and struggle to hit 80 during the day. It's made field work the last week nice and not the typical 95-100 degree days we're usually dealing with while prepping ground for fall plots. We have some moisture in the forecase over the weekend and plan to sew at least a couple of plots to see if we can't get a jump start. If not, then we'll have time to seed again if needed.
For a look at what to expect during your hunt ---> HOW OUR HUNTS TAKE PLACE.
7.16.14 - My how time flies. 52 days until the archery opener. Hopefully you guys hunting early are getting with prep, if not you are at least getting started. We've done things a little different this summer. We've made an effort to reduce or trips into our camera areas, which has affected the amount of pictures and frequency which we normally post trail cam images. Because of the change it's increased the number of images to review and the time involved in trimming the images to post for view on the site, so we apologize but you will begin to see more pics posted in the coming days and weeks as season draws near and due to stand prep and field work we have to be on the properties a little more anyway so we'll be pulling SD cards more often.
We have a few voice mails and emails to catch up on and should have that completed by the end of today. If you do not have an email or voice mail from us by tomorrow check your junk or spam folders.
For those on the cuff about a hunt this fall time is running out and so are the hunts. We always get to a point in the fall where we just quit booking deer hunts so we can focus on preparation and the hunters we have coming and then turn those dates into Turkey, Waterfowl or other combination hunts. So if you are on the fence, come mid September we'll more than like shut the doors down on adding any deer hunts whether the dates are open or not. We are not a hunter mill and just about taking peoples money, it's just the way we operate. We want time to prepare and feel good about each hunt. And often adding a hunter or hunt at the last minute just doesn't afford that. So keep that in mind regardless of who you are looking to book with.
7.7.14 - We hope everyone enjoyed a happy and safe 4th of July holiday. We've been working on adding some new ground while also securing a couple of existing farms into longer commitments. With the arrival of July and now approaching the middle of the month we are just over 60 days awar from the archery opener and seeing our first hunts of the fall begin. Or technically Summer I guess you could say. Our opening hunt has been booked for quite some time, but we do have availability for our 2nd hunt. We can also add a hunt to suite your schedule between the 8th and 30th. We know as it gets later into September many of you are prepping for your home states opener which in many cases is late Sept or around October 1st, so later in the month can be a stretch. We also know that as you get past the first week of September finding a buck in velvet can be tough and that is what many want when they hunt here early. Either way, September is a great month to put a P&Y buck on the ground with archery gear. We have some of our highest success rates during the month of September. And outside the rut, it's one of the best times to see numbers of bucks.
Kentucky Archery Hunts

Sep 8-30: Flexible Arrive/Hunt/Depart
3 Days: $650
4 Days: $750
5 Days: $900
6.25.14 - June has blown by and with it Spring. We can't really say the dog days of summer have found us, but I'm sure they will arrive soon enough. The bean fields are starting to take on good growth and approaching 6-8" in height. More and more activity is being seen in them and it won't be long before deer will be pooring into them in the late afternoons. The corn fields have shot up over the last week or so as well. As we approach the end of the month, most of the bucks have about 45-50 days of solid antler growth left. Our clover has done well this spring, as have a couple other plots we are experimenting with this year. We'll start ground work for our fall plots in mid to late July and start planning seeding with rain forecasts in August.
We'll be pulling our first cam checks in a few days. Seems we've run into more issues with some of these cellular cameras not producing texts. Technology is great when it works, but when it doesn't, well we'll leave those words unspoken.
---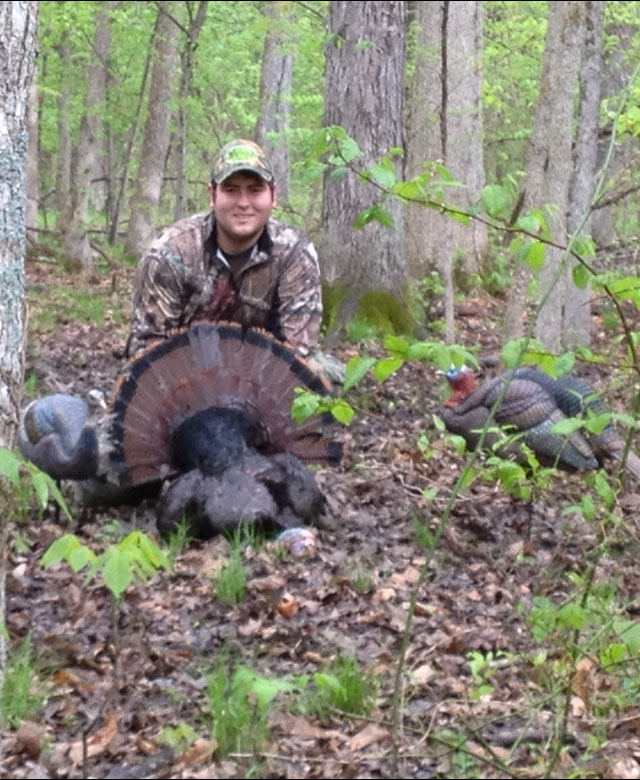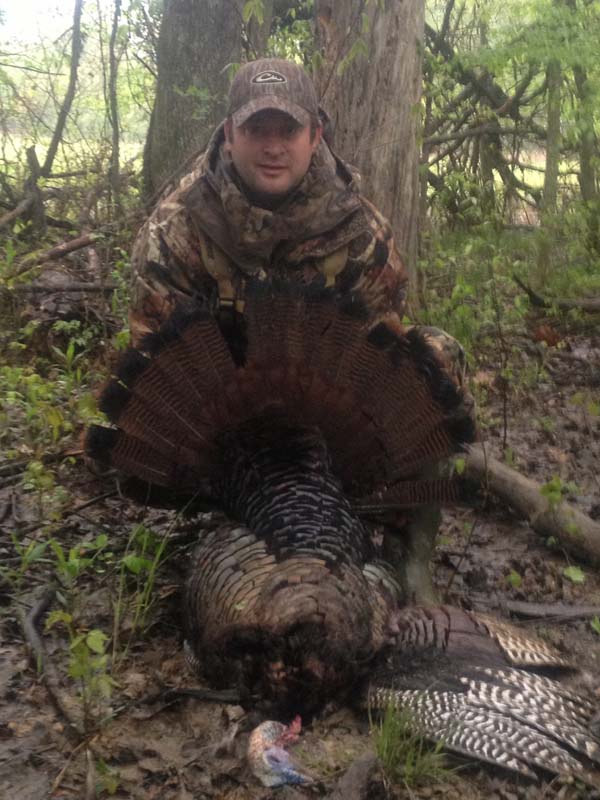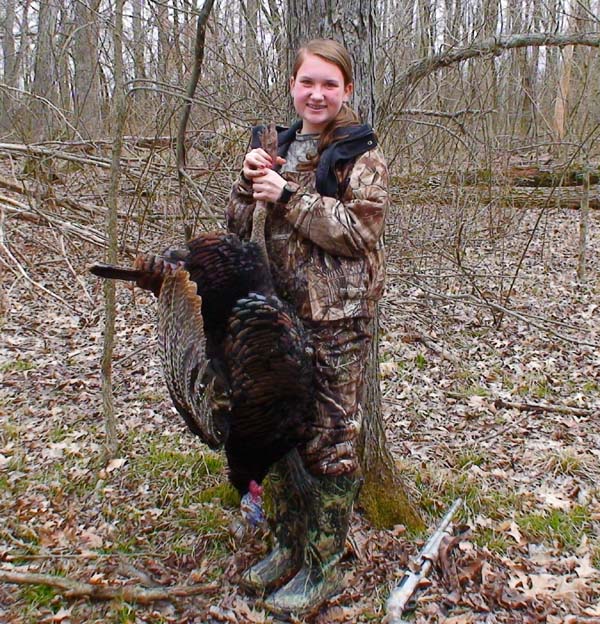 ---
We run cams 365 days per year.
---
If you are looking for help to hunt or fish in Kentucky drop us a line and see what we can put together for you. Good Hunting! wkohunts@gmail.com