Welcome to the Front Porch. Here you will find talk about what is going on with WKO and any success we've had. We use only recent photos and references from our hunts. This gives our clients an up-to-date, honest report. Check back daily, because like the seasons it will change.
---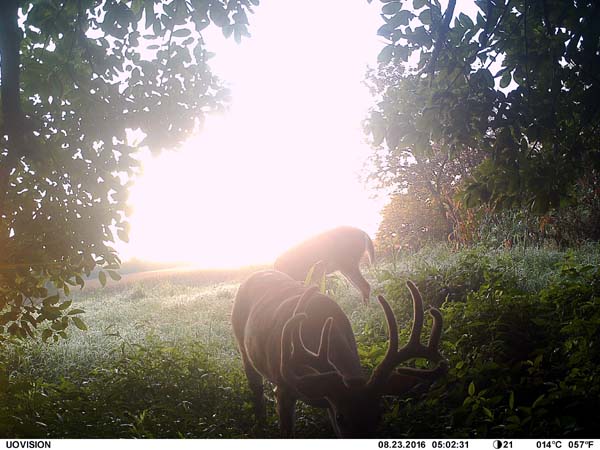 ---

Update: 9.23.16 - Our opening 2 bow hunts failed to see a good buck hit the ground. A few opportunities presented themselves on decent bucks that hunters passed on, while smaller bucks presented several shots that did not perk anyone's interest. We did have a few does killed during the opening hunts which is part of management. We also had a couple guys who did not see bucks or have opportunity during their hunt. We say this quite a bit, whether it's here on the site, if you email us or during conversations. We are black and white about our hunting, report and tell things like they are. We certainly didn't have the results we anticipated or wanted to see during the opening hunts. Temps were in the 90's at times, but we aslo seen some cooler mornings that provided deer activity. Most bucks remained in velvet into the 2nd week of September although patterns changed as corn fields began getting picked and acorns began to fall more and more creating an abundance of groceries.
Our next bow hunt kicks off the first of October. As we prepare for this hunt we'll provide updates here on the porch, along with updates to the trail cam section, which during season does not get updated as frequently. Come late Oct and November we'll dedicate an area to trail cam pics related to scrapes and rutting activity.
What to expect during your hunt ---> HOW OUR HUNTS TAKE PLACE.
9.8.16 - An East wind dominated the opening 2 days of the archery season which all but halted movement from some of the better bucks during daylight. Not until the wind started to come back out of the south did we see some of the better bucks move again during shooting light. Unfortunately our opening hunt did not end with any buck kills. We did see someone get their first bow kill under their belt which is always an exciting time for a hunter. A number of smaller bucks were passed, but thats not what we're looking for. Temps also climbed back into the 90's which seemed to push evening movement later and later. Great group in camp, whom we hated to see go without placing a tag on a shooter buck or two.
Bucks are just beginning to come out of velvet that we are seeing but the majority still packing it. Acorns are beginning to find their way to the ground more and more and the farmers are cranking the combines and a few starting to knock out the rows of corn. With rain in the forecast the next couple days it will likely slow that down, but we have been seeing some activity coming and going from the corn as well. Just an abundance of food right now and the deer are not having to travel far to get it.
We're back under way today with heat, wind, overcast skies and some rain moving in.
What to expect during your hunt ---> HOW OUR HUNTS TAKE PLACE.
9.2.16 - This morning felt like fall with 61 reading on the thermometer. The first couple of days will start out will cooler temps then come Monday and Tuesday we'll creep back into the 90's. Area corn fields are looking more and more brown. Depending on rainfall picking is about to start. And it probably has in some places. Buck activity over the last 2 days has been sporadic. As of yesterday we've not accounted for any acorns on the ground which helps us hold on to summer patterns. The first big changes in buck patterns are usually at the hands of Acorns, velvet coming off or corn fields getting cut. We have not witnessed any hard antler yet, but know of some folks who have on their cameras.
We're about 18 hours away from the Sunrising on Opening Morning. Not sure if a person ever shakes that opening day anticipation.
8.31.16 - Looks like we had a technical difficulty with the trail cam page last night and this morning. Probably would help if we uploaded all of the images to display. Sorry about that. We'll be processing and posting more up over the next day or two prior to the Saturday opener. Once season opens trail cam pics will not get posted as frequently but we will continue to post them. As season opens we'll also be posting and using #wkohunts during the season. At this time of the summer and early season we are using the hashtags below.
#wkohunts #kyvelvetbucks #kyearlyarchery #summerbucks
8.30.16 - Getting a little ancy for the opener to kick off. Latest glassing and trail cam check the bucks are still packing the velvet, still being pretty consistent about showing up in one place or another from one day to the next. Forecast looks like we'll be dry so we shouldn't be dealing with weather. The unknown at this point will be wind directions and just how how it's going to get. Check out updated Trail cam pics in the Trail Cam section. And we'll give it another plug since we will be busy in the field and not in front of the computer as much, so consider following us on Instagram. You can find us as wkohunts and posting under #wkohunts, among other hashtags.
These hunts are what's left. If they don't book by 9/15 we're closing the book on them.
3-day Archery or Crossbow October 1-2-3 (1 hunter)
2-day Youth Rife October 8-9th (1 youth under 15)
3-day Late Muzzleloader December 10-11-12th. (2 hunters)
What to expect during your hunt ---> HOW OUR HUNTS TAKE PLACE.
Those who use Instagram and want to follow, you can follow us and check it out at #wkohunts. We'll also post summer bucks to #kysummerbucks.
If you are in the market for a great sounding, and good looking, custom turkey call give Dave Hawksford consideration. You can find him online at http://www.morningsunturkeycalls.com/.
We are not a big fan of texting while on stand, but this was sent from one of our hunters during one of our early November hunts.
"This guy is laying 15 yards in front of me as I type this! (Half rack young 8 point buck - 5 point now) Also have a beautiful 110 class 8 point and a hot doe laying 30 yards to my right right now! lol. All 3 have been here for an hour. I passed on a 20 yard broadside shot on the bigger buck. Trying to be patient the first morning. 😊Just 2 more points and I would have taken that shot. Watched the big buck make a scrape, rub trees and snort-wheeze. How cool is that!!! I also had a 4 point at 40 yards to my left at 6:15 this morning. Fun stuff Bill."
---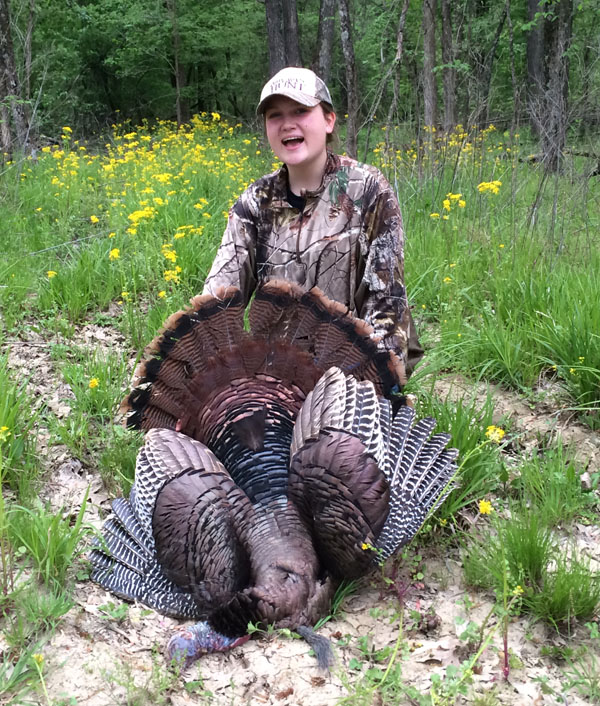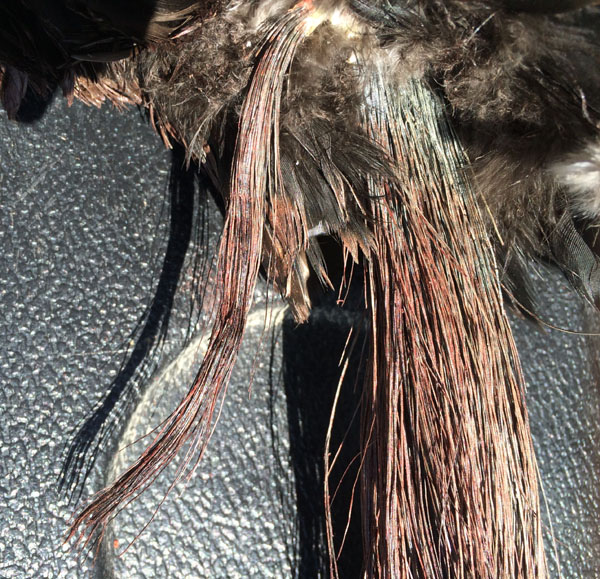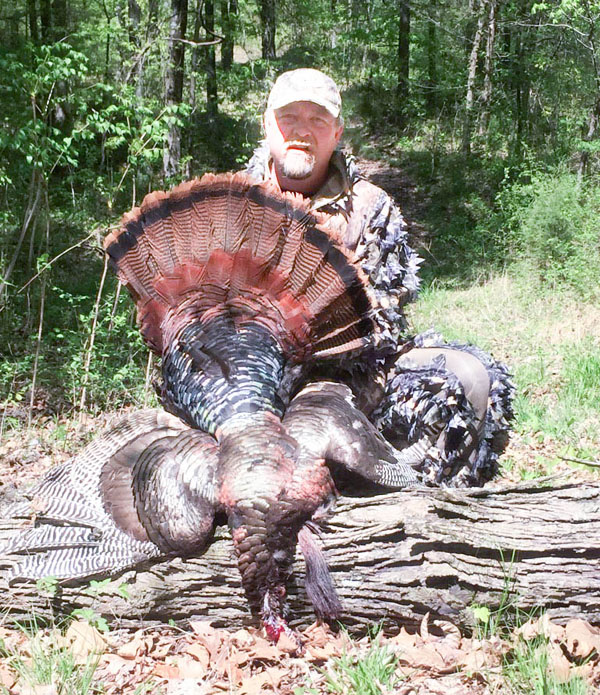 ---
We run cams 365 days per year.
---
If you are looking for help to hunt or fish in Kentucky drop us a line and see what we can put together for you. Good Hunting! wkohunts@gmail.com