Welcome to the Front Porch. Here you will find talk about what is going on with WKO and any success we've had. We use only recent photos and references from our hunts. This gives our clients an up-to-date, honest report. Check back daily, because like the seasons it will change.
---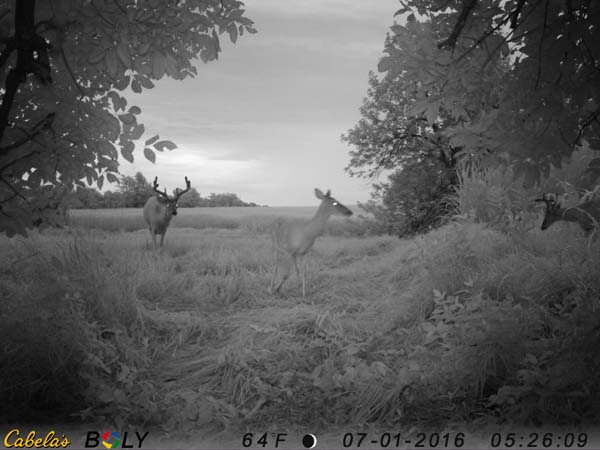 ---
TODAY's News from the Porch:
Update: 7.18.16 - One by one the days are getting crossed off the calendar. If you have not already the time is now to pull out the bow and get it tuned for the archery opener just around the corner. You don't want the buck of a lifetime to escape due to lack of preparation. Magazies, online articles and videos have beat the subject to death but practicing from an elevated postion can be a huge help when the moment arrives to release on a deer. Most of us don't and those of us who do, likely it isn't enough, but even one or two shooting sequences from 15ft is better than none. To better simulate taller heights, place your target 5-10 yards away to produce steeper shot angles.
You will find trail cam pictures updated here.
What to expect during your hunt ---> HOW OUR HUNTS TAKE PLACE.
7.15.16 - 50 DAYS Until the Archery Opener!!!
We have a couple pages populated now with trail cam pics from a couple of properties. You can link to the Trail Cam pics here. We'll have additional pics posted up in the coming days as we finish processing the images and complete another round of camera checks over the weekend and early next week. The summer has been consitently wet so the crops have done well. Soy beans planted in late June and within the last couple weeks have got off to a good start. Our clover plots have continued to do very well and have deer in them every day. We will be killing off fields next week to begin working the ground for fall plots as we begin seed planning for them. We should be able to determine in the next 2-3 weeks what the mast crop is looking like as well.
Spring fawn rate looks good. A lot of does birthed twins which is always a sign of good health and nutrition. One of the things we support is the harvest of does as we believe it's a firm part of management and helping keep a balanced heard, among other things that opinions may vary on, but from our experience believe and support to the best we can in a fair chase environment.
7.14.16 - A bit of teaser picture here on the Front porch as we size down and get some of these other pics ready to load into the trail cam section. A couple of our bigger farms are in corn this year with beans around us, which crop rotation is part of year to year farming for the most part. In years with beans these farms are difficult to hunt during the mornings in early season. In fact almost impossible due to running deer off the fields when arriving or trying to approach stand locations. Which make them afternoon only hunts. As you will see with some of the trail cam pics the buck move about the farms regardless of there not being any beans. between food plots, supplemental feed and our efforts to renerate natural grasses and forage the farms will provide good early season hunts during the morning hunts. Check back tomorrow as we will provide an update to our trail cam section.
7.13.16 - Time has sort of flown by this summer. 50+ days away from the archery opener. Rain continues to fall pretty regularly. Beans are getting up and the deer are hitting them more and more regularly. Bucks are starting to branch out nicely and I'm sure some of you are ready to see some trail cam pics. Stay tuned as we'll have some updates soon.
6.28.16 - Seems like Memorial Weekend was just last week and here July 4th is staring us in the face. Summer has shown up with mid to upper 90's most every day over the last week. We've seen a shower here and there but seen somewhat of a monsoon in some areas yesterday morning. Crops needed rain, but it was a gully washer for sure.
We started the first round of trail cam checks after a couple weeks in place. With many fields not planted in beans yet and the fields planted just starting to get up, there isn't much field activity yet. Some deer coming to corn, clover and water, as well as, minerals. We should have the first round of checks complete later this week and some updates to the site following. Once the bean fields start seeing better activity and bucks start putting on the inches in July we'll be glassing and checking cams on a more regular/frequent basis and posting up pics.
What to expect during your hunt ---> HOW OUR HUNTS TAKE PLACE.
If you are in the market for a great sounding, and good looking, custom turkey call give Dave Hawksford consideration. You can find him online at http://www.morningsunturkeycalls.com/.
We are not a big fan of texting while on stand, but this was sent from one of our hunters during one of our early November hunts.
"This guy is laying 15 yards in front of me as I type this! (Half rack young 8 point buck - 5 point now) Also have a beautiful 110 class 8 point and a hot doe laying 30 yards to my right right now! lol. All 3 have been here for an hour. I passed on a 20 yard broadside shot on the bigger buck. Trying to be patient the first morning. 😊Just 2 more points and I would have taken that shot. Watched the big buck make a scrape, rub trees and snort-wheeze. How cool is that!!! I also had a 4 point at 40 yards to my left at 6:15 this morning. Fun stuff Bill."
---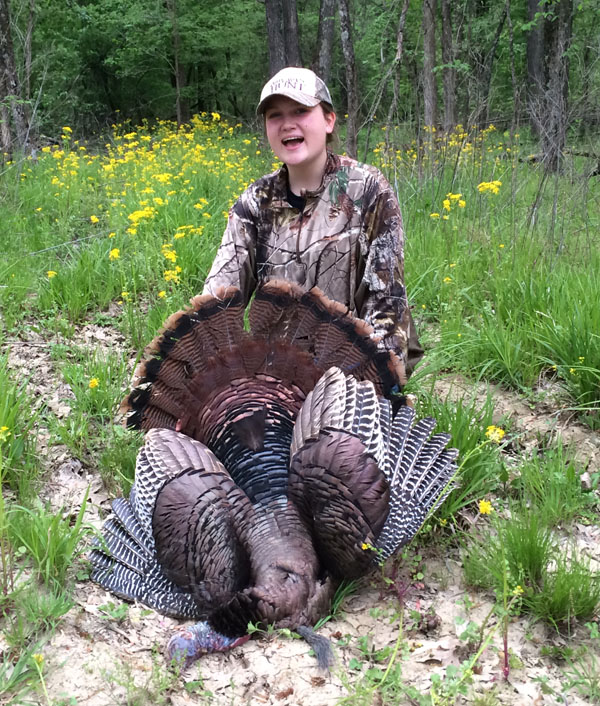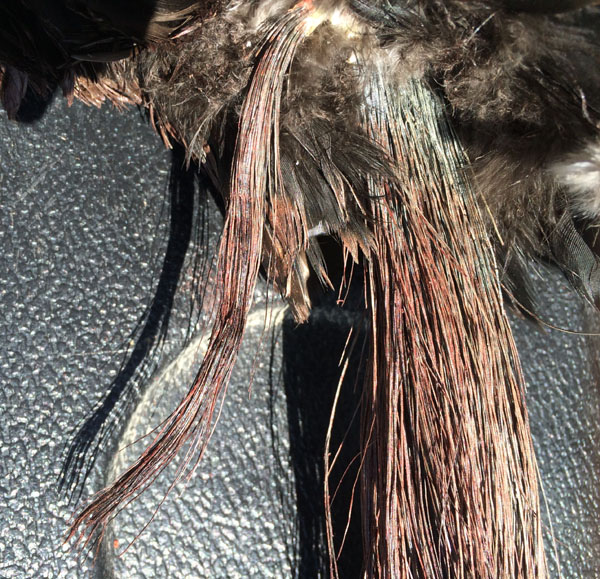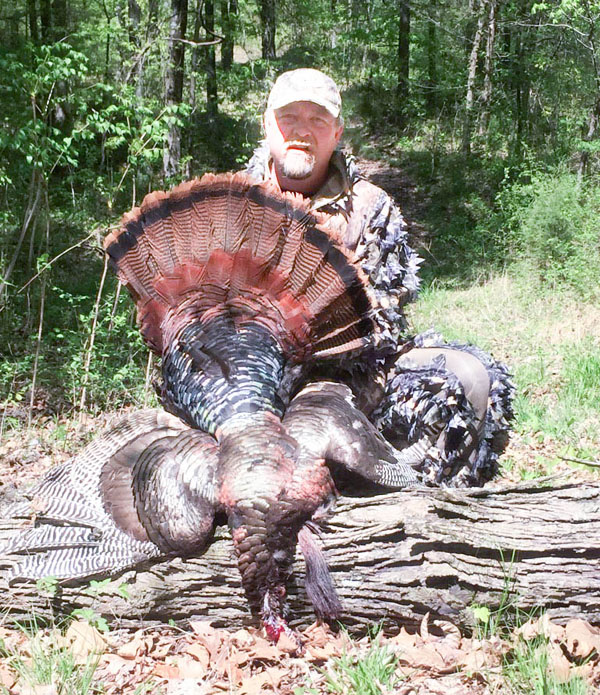 ---
We run cams 365 days per year.
---
If you are looking for help to hunt or fish in Kentucky drop us a line and see what we can put together for you. Good Hunting! wkohunts@gmail.com