Welcome to the Front Porch. Here you will find talk about what is going on with WKO and any success we've had. We use only recent photos and references from our hunts. This gives our clients an up-to-date, honest report. Check back daily, because like the seasons it will change.
---
---
TODAY's News from the Porch:
Update: 2.5.16- We don't really have an off season with all that we do. Whitetail being number one, we pretty much live deer 365 days per year. Since bow season closed on the 18th we been pulling stands. Something that will continue for another week or so. Part of that process is checking cables, straps, seats, and replacing any hardware that may be noisy. We had a couple stands which developed a squeek, which hunters are quickly to point out and the culprit is usually a plastic bushing or oddly enough, seat material. Regardless we give them a go over every winter when pulled from the woods. On top of the stand attemtion February can be a great month for post-season scouting. We spend a lot of time in Feb and March looking over the farms, sign from November and December and if we get a snow, what fresh tracks can reveal to us for bedding and staging areas. We also continue to run trail cameras. It's a great tool to help find out what made it through the season, when bucks start dropping antlers and in some cases what happend to a buck that was shot but didn't get recovered.
2.1.16 - The last days of waterfowl season played out providing the most bang of the season as we seen over 130 birds killed over the last 4 days. We hate that we couldn't get everyone in that had been calling or emailing, but the last week is a popular time and usually is booked well in advance of the dates and doesn't provide for anyone to get in last minute. We were glad to see numbers of birds, birds working and finishing even with it being sunny and 67 one day and 60 another with high winds and clouds. The ticket seemed to be no mojos, little to no calling and having the dekes setup and dictating where the birds tried to sit on the water. The youth weekend should be great if nothing causes the birds to move out of the area.
1.29.16 - We're heading into the last weekend of Waterfowl season. The past few days have been on a higher note than most any day of the entire year. A sunny day today, with another tomorrow paired with nearly 60 degrees may not see the season end on a high note. Sunday with some overcast skies, expected rain and near 60 degrees again, who knows. Been a very long, trying year on the ducks and geese.
We appreciate all the calls and emails regarding what hunts we have open and whether we have any spots for this last waterfowl weekend. At this time we have a couple calls to return but should have that wrapped up and caught up with today.
One thing I wanted to say here is, we talk to a lot of people throughout the year and maybe more during the months of November through February than any other time. I talk to a lot of great people and talking hunting never gets old. One thing I find good is many of you are asking the questions you need to ask when looking to book a hunt. That is important not only for you, but the outfitter as well if they are going to work in helping you with a hunt. You can never ask too many questions.! If the outfitter isn't just out for money, through conversations, if an outfitter thinks he isn't going to be able to help you with your hunt he's going to tell you. Whether it may be eleveated expectations, a handi-cap or limited mobility person, or perhaps not providing something like heated blinds. My point being, asking questions and providing information about yourself will only help you determine if the Outfitter is at least honest.
What to expect during your hunt ---> HOW OUR HUNTS TAKE PLACE.
1.21.16 - We've not seen any significant push of birds into our area with recent weather. Not sure this next round of winter weather will push any birds in, but it should produce some movement. Been a very trying year in the Waterfowling world.
1.18.16 - January is a good time to get after predators as Coyotes enter their breeding period. Males cover a lot of ground during this time which makes mid to late January one of our favorite times to predator hunt. Bobcat responses can also be good over the next month pending weather conditions.
1.13.16 - We did not book any late-season archery hunts this year so we don't have any hunt reports to provide there. And with.archery season only a few days away from closing we'll be start pulling stands, check them all and putting them in storage until the summer. With winter having finally arrived we're starting to see some does group together. Some of the smaller bucks and 2.5 year olds are showing on food sources during shooting light as well, but seems bigger bucks are still fairly nocturnal with most cam pics coming during darkness.
With a couple weeks of waterfowling left we'll see what we can salvage out of the season. The year has probably been one of the most disappointing for waterfowlers here in Kentucky in many years. Warm weather to start kept ducks and geese far north of us. Then came the rain, running us out of our pit. Only recently have we had winter type temps and then became a short freeze up moving what few ducks around off. It has seemed like we have been picking a few birds up. We've had one really good hunt in backwater on the front end of weather pushing into the area. Hopefully there are better things to come in the final couple weeks of season.

I'm not big on cell phones in trees, too many things can go wrong to affect your hunt, but thought I'd share what a hunter just texted in from the tree.
"This guy is laying 15 yards in front of me as I type this! (Half rack young 8 point buck - 5 point now) Also have a beautiful 110 class 8 point and a hot doe laying 30 yards to my right right now! lol. All 3 have been here for an hour. I passed on a 20 yard broadside shot on the bigger buck. Trying to be patient the first morning. 😊Just 2 more points and I would have taken that shot. Watched the big buck make a scrape, rub trees and snort-wheeze. How cool is that!!! I also had a 4 point at 40 yards to my left at 6:15 this morning. Fun stuff Bill."
What to expect during your hunt ---> HOW OUR HUNTS TAKE PLACE.
If you are in the market for a great sounding, and good looking, custom turkey call give Dave Hawksford consideration. You can find him online at http://www.morningsunturkeycalls.com/.
---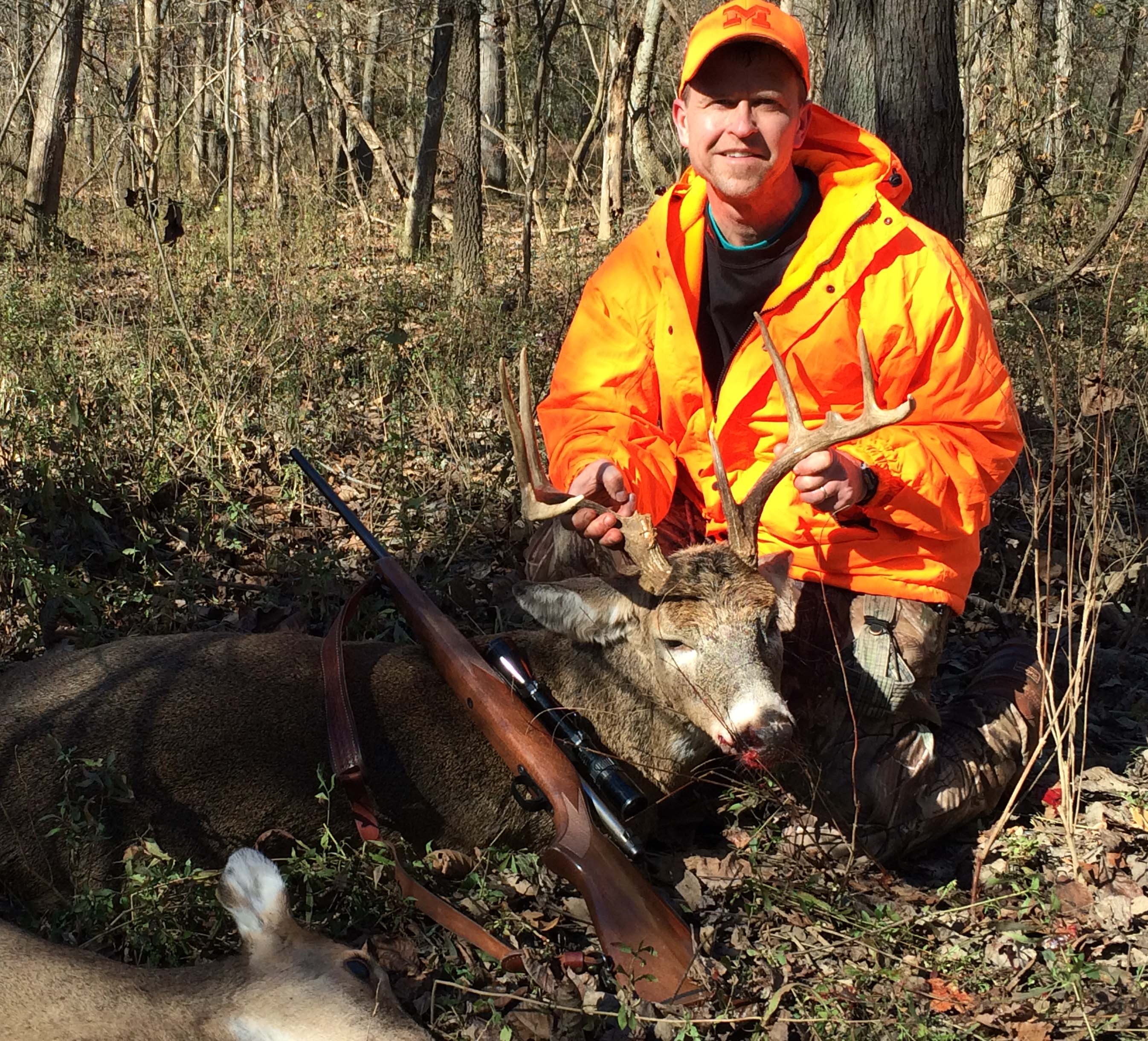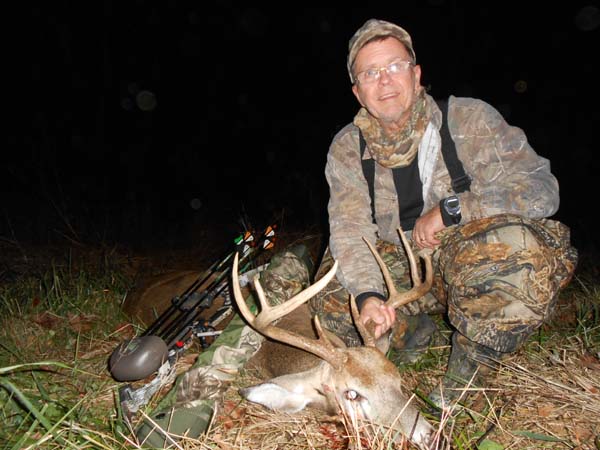 ---
We run cams 365 days per year.
---
If you are looking for help to hunt or fish in Kentucky drop us a line and see what we can put together for you. Good Hunting! wkohunts@gmail.com