Welcome to the Front Porch. Here you will find talk about what is going on with WKO and any success we've had. We use only recent photos and references from our hunts. This gives our clients an up-to-date, honest report. Check back daily, because like the seasons it will change.
---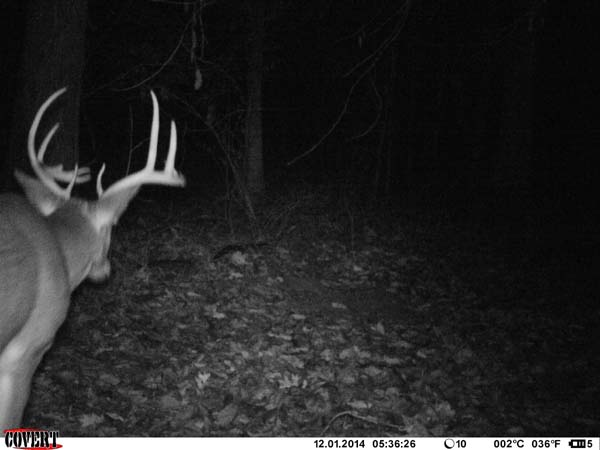 ---
TODAY's News from the Porch:
Update: 12.18.14 - We opened the late Muzzleloader season with temps in the mid to upper 50's. It stayed warm and with it came rain on Monday. Buck activity was slow the first couple days but we did have a miss on Sunday morning. Activity Monday continued to be slow with rain and wind, but things picked up on Tuesday morning with 5 bucks being seen, a couple shooters on their feet, but no shots getting fired. The forecast didn't quite hold true for colder temps Tuesday night which didn't help fuel buck movement Wednesday morning as only one small buck was seen. A wintery mix moved into the area last night and continues today but temperatures will not get cold like we like to see for this hunt, as we are back into the 40's over the weekend. Nights will be cool at around freezing. We've had different weather just about every day.
Waterfowling continues to be less than good. The latest weather may show some promise but with the temps remaining what they are we don't expect to see any push of birds into our areas. We continue to scout and hunt with the groups that want to hunt anyway, but it's been slow and nowhere near good. As always, we just keep it real and it's not been the best time to travel and hunt ducks in the area.
Want to hunt in 2015? Now is the time as dates begin to fill. You can find what hunts we have put together for the 2015 seasons Here. If you have questions or do not see what you are interested in hit us up with an email.
For a look at what to expect during your hunt ---> HOW OUR HUNTS TAKE PLACE.
12.12.14 - Hopefully everyone is getting their Christmas shopping taken care of and taking advantage of the many offers that are circulating out there at this time of year. December is a busy time not only in the stores but outdoors as well. Deer, Ducks, and Turkey have been on the books. Ducks have not been going well. The Ohio is getting up, but bird numbers are not around. Hunt is not that great. There are some birds to be found here and there, but you are having to scout for them and hope that no one messes with them before you get to take a crack at them.
Fall Shotgun turkey closes today. We'll open up the late Muzzleloader season tomorrow that runs for the next 9 days. This morning we had a heavy frost and fog. Temperatures are going to creep back up into the 50's the next 2-3 days which is not something we like seeing this time of year. Rain will move in on Monday before the temps get a cooler during mid week into the second weekend. It's not the type of weather that will force bucks onto food sources like we hope for, but some hinting of second rut activity may help with activity.
2015 hunt dates continue to book. If you have plans to hunt with us in 2015 now is the time to be contacting us about hunt dates and arranging deposits.
12.8.14 - We'll start out with what most are here to read about right now, waterfowl. It's pretty bad. Not many ducks are being killed and even fewer geese. The numbers are just not here and what is here are far and in-between. That is at least what we are seeing or Not seeing for that matter. We know pits, blinds and boats on the big waters that are not firing any shots. Unless things get cold up north and things freeze and lock up to push birds south I think our current trend will continue. Waterfowl hunting will continue but will be a day by day decision based on the action.
The start to our 2nd fall shotgun segment started out with weather that affected what had been scouted all week. We were still in birds but didn't have anything killed by the time our hunter needed to call it a day. Day 2 was a different story as we sat up in the middle of about 70 birds. Once fly down began we had some birds hit the ground and before they could get good and stretched out our hunter knocked one in the head for a quick hunt. Fall hunting isn't for everyone and it's always a subject that stirs up some debate, but it can be a fun hunt.
Up next is the late Muzzleloader season. Deer activity has been pretty good of late. Trail cams have been active. We actually watched and filmed a couple decent bucks while turkey hunting cruising during the morning hours and one chasing and dogging does around. Definitely a sign the 2nd rut may be kicking in a bit. We'll be scouting this week and getting a few stand locations set for the upcoming hunts.
We've began to post a few trail cams from the month of November which can be found Here. We're also throwing some of the images on another page to display that you can view at Kentucky Rut Activity. We'll post a few more to this page over the next few days, which many of the bucks made it through rifle season as you can see by the dates.
For a look at what to expect during your hunt ---> HOW OUR HUNTS TAKE PLACE.
---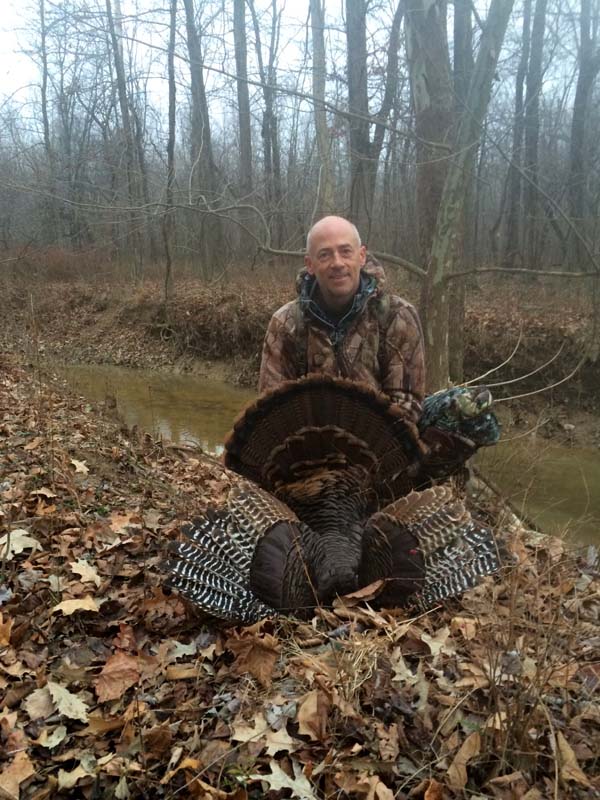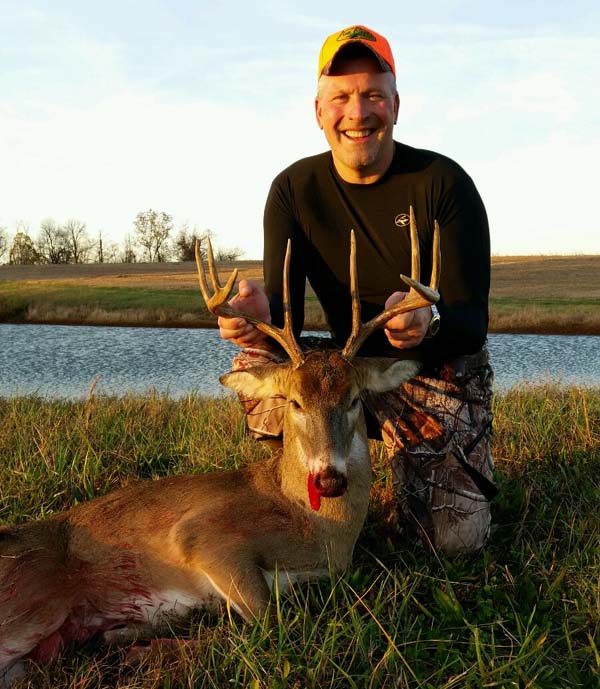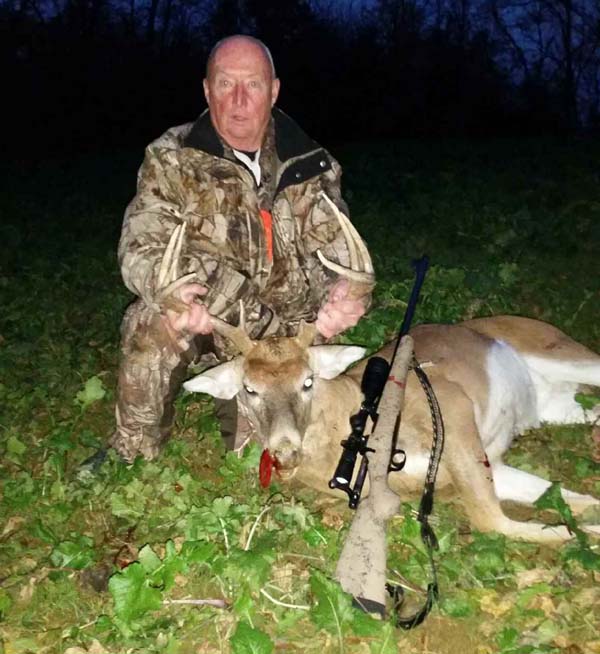 ---
We run cams 365 days per year.
---
If you are looking for help to hunt or fish in Kentucky drop us a line and see what we can put together for you. Good Hunting! wkohunts@gmail.com