Welcome to the Front Porch. Here you will find talk about what is going on with WKO and any success we've had. We use only recent photos and references from our hunts. This gives our clients an up-to-date, honest report. Check back daily, because like the seasons it will change.
---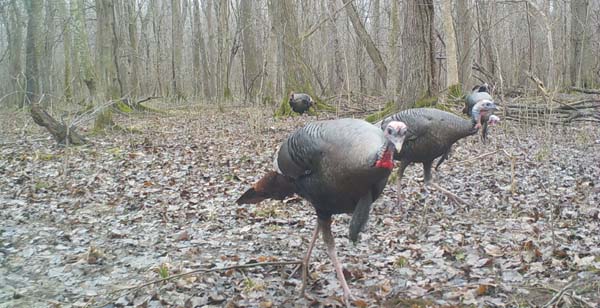 ---

Update: 3.24.17 - After finally stringing a few nice days together and birds acting like we'd expect this point in March we're looking at rain back in the forecast tomorrow and much of next week as we creep into opening the hunting here in Kentucky with the Youth weekend. ALL Spring turkey hunts are booked for 2017.
We will be unavailable to take calls or respond to emails from 3/26 through 4/2. We will return any calls and emails during the week of April 3rd. You can also check back that week for an update on our hunt trip to the Yucatan hunting Oscellate Turkey.
An updated list will be provided at that time of any hunts we may have open in the fall.
3.13.17 - Weather continues to be sporadic with spring one day and winter the next. Pretty typical for March in many places, as well as, Kentucky but frustrating none the less. The turkey flocks seem to be stuck a bit in transition with many still in winter habitat and roosts while some have began to transition out and establishing pecking orders. Our Spring hunts have been booked for a while and many have already looked ahead to 2018. We are just shy of the State opener April 15th.
What to expect during your hunt ---> HOW OUR HUNTS TAKE PLACE.
3.7.17 - Although Spring is pretty much on top of us, and fishing is heating up in many parts of the US. It's still considered the off-season by many hunters and it's a perfect time to enjoy the game you chased all fall at the table. We like talking big bucks, bugling bulls and Gobbling turkey as much as anyone, but there is no doubt what ends up on the table is one of the Top reasons to hunt. For us here at WKO we spend so much time in the field until the seasons are over do we really get the time to spend prepping and preparing game meat for the table, but when we do it doesn't take but a bite to ask why we had put off cooking it so long. Sure we'll have venison chilli, stews, venison or elk loafs during the season, but we're talking taking the time to age, marinate or season certain cuts of game for the grill or smoker. We may also accumulate meat for grinding into sausage, or meat sticks of various flavor.
Our turkey flocks are still in winter groups from recent scouting. Hens mainly grouped together with jakes not intermixing so much and gobblers grouped from as many as 5 to as many as 14. Over the next 7 or so days we should start seeing more mixing of the groups and gobblers mixing it up for dominance which will push away jakes even more after a while. Two year-olds will find comfort in one another and often provide for a great morning of gobbles and strutting to the gun. The Youth weekend hunt is 26 days out!
We should be caught up with returning calls and emails at the end of today. If you did not get a call back or seen an email from us, you should have so make sure you did not delete it.
3.3.17 - It's probably time we get into the proper month. March definitely came in like a Lion as big stroms swept through parts of West Kentucky with Southern IL and Southern IN impacted the most with a tornado traveling over 40 miles on the ground.
70 degrees Tuesday 60's Wednesday, nearly 60 yesterday and almost an inch of snow this morning. Crazy week of weather. We'll be wrapping up stand work this week and rounding out some post season scouting on a couple farms. We'll also get in some shed hunting as we've seen more bucks bare headed on cam this week.
The dogwoods are in bloom, Easter Lillys have popped out but the birds are not readily and regularly sounding off from the roost quite yet. They are being vocal, but with the crazy weather, the roost gobbling is on and off and generally seems related to establishing pecking order than attracting hens which is pretty common for Early March. Give them bad boys another 10 days and it will change.
If you are in the market for a great sounding, and good looking, custom turkey call give Dave Hawksford consideration. You can find him online at http://www.morningsunturkeycalls.com/.
Below is an updated list of published hunt dates. If you are looking for a custom hunt such as fall turkey and deer, waterfow and deer or something else please shoot us an email or call.
2.21.17 - We got things back on track over the weekend and knocked a coyote down. Over night rain and spring like temps provided a pretty good fog to start the morning on Sunday. Not long into the first set we had a coyote come in and get down wind before our shooters could get a eye on it, which the fog didn't help with. The fog gave way to over-cast skies which helped our efforts throughout the morning as warm temps continued, which have dominated our winter months. We were 3 minutes into our third set and not long after the calling sequence when a female bounced into view, scotched up at around 50 yards and got dropped. There were not any trailers, so a few quick photos and we took off for a fourth set before moving on to another property. As the morning went on we did not strike another coyote.
We have 7 days left to hunt bobcat and fox. Over the last 4-5 days cats have been pretty active on several trail cameras and properties. If interested in getting in a hunt before the months up let us know. We'll hunt coyotes for a few more weeks before cutting it off to prevent impacting any of our turkey flocks as they transition into their Spring areas.
2.18.17 - This weekend is the NWTF convention one of the premiere Outdoor shows of the year. If you have never attended and you are within a few hours drive of Nashville, it's worth the drive and day spent attending.
We continue a move transition to another web server host so if you find some images not displaying or click on something that is a dead link, it's likely due to a file not getting moved or something getting missed. Once this transition is completed we will begin work on the new site we hope to see launched this Spring.
Below are current open dates for 2017 Kentucky Whitetail. Thanks to everyone who has inquired recently. We have a couple of calls to return and at least one email that is unanswered.
Up next is a few predator hunts to wrap up February and the chance to tag a bobcat or fox while furbearer season continues to run through the month. The warming trend had slowed the day time activity down over the last couple weeks and expect much of the same over the next 3-4 days with temps expected to reach 70.
2.16.17 - Please excuse the mess while we begin upgrades to our hosted servers and begin completion of a new web site that will be mobile device friendly and have some updated tools.
You can check out posted dates for 2017 hunt dates here. Arrival and Departue days are flexible.We can put together hunts for most any dates, not just ones listed at the above link. Hunts are booking now and some of the better dates will be gone before mid January. We have some deposits that have not arrived to date which means the dates listed a bit further down will likely be opened back up come Friday if they do not arrive and I will be calling some of you back that I have on the list to do so.
What to expect during your hunt ---> HOW OUR HUNTS TAKE PLACE.
---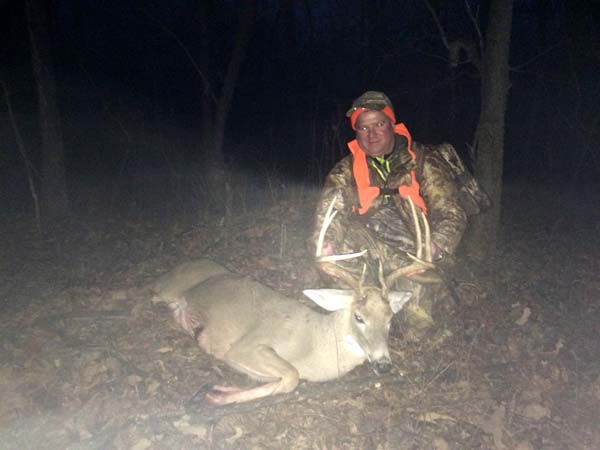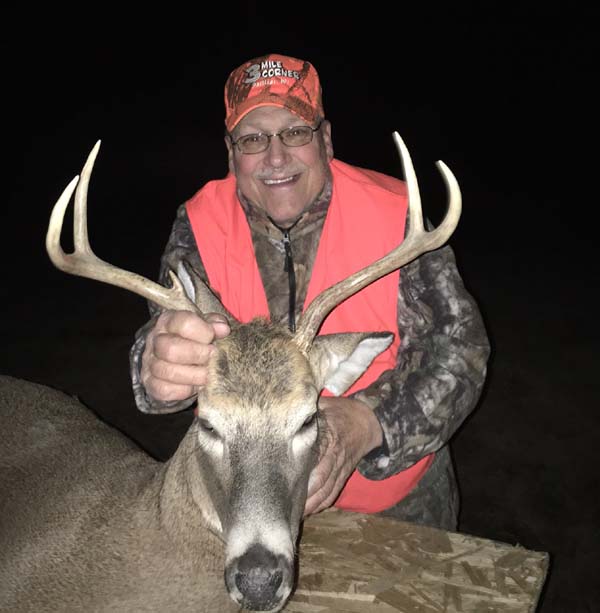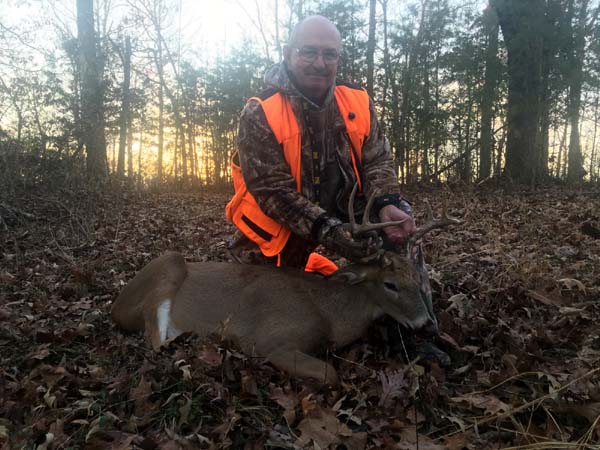 ---
We run cams 365 days per year.
---
If you are looking for help to hunt or fish in Kentucky drop us a line and see what we can put together for you. Good Hunting! wkohunts@gmail.com