Welcome to the Front Porch. Here you will find talk about what is going on with WKO and any success we've had. We use only recent photos and references from our hunts. This gives our clients an up-to-date, honest report. Check back daily, because like the seasons it will change.
---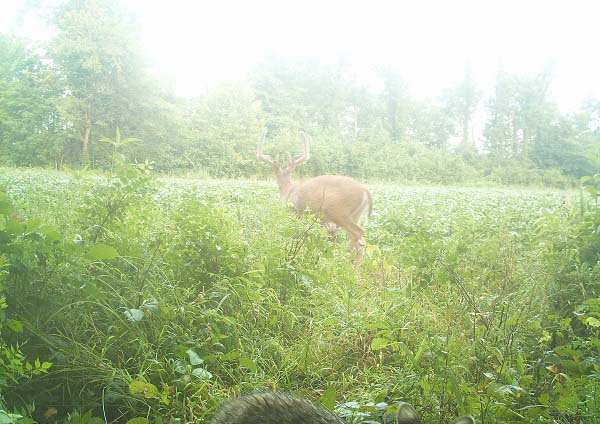 ---

Update: 8.18.17 - Keeping the site up to date has been a little challenge the past week or so. We've been trying to stay ahead of the rain with some fall food plot work, tending to sun flowers and general prep for the Archery opener in 15 days. You read that right, 15 days. Hard to believe, but the season is upon us. For you early season hunters; prepare for mosquitos and ticks. There are no limits on them, so kill as many as you'd like.
Hunts. Here is what we have. Couple spots for the 2nd archery hunt in September. And 2 spots for our late October pre-rut hunting that can cover any 5 days between October 25 and October 30th. Set it up as a 3-4 or 5 day hunt. We also have limited openings during the 9-day December Muzzleloader hunt.
Sept 8-9-10-11, Archery
October 25-30, Archery
December 9-17, Muzzleloader
8.10.17 - The days keep getting marked off the calendar in a big way. 23 days to the Archery Opener! We've had some cool nights recently that have helped with activity on the bean fields. Some decent rain fall to start the month of August as well, which bolds well for fall plotting. The next 7-10 days will be peak antler growth for most bucks. And with that we will have a good number of stand locations in place, while others will get dictated by any changes we see taking place through glassing and observation. Trail cams continue to run 24/7 and while always a good tool, never replaces knowing your property, food sources, bedding and what's going on with all three.
Hit us up if you are looking for a bow, rifle, fall turkey or late muzzleloader deer hunt.
8.4.17 - Getting into August means we're getting down to some business. Bucks are packing on the inches and just a couple weeks away from reaching their growth potential. They've been set in their ways for a while now, but some will begin to transition to other areas while still maintaining summer activities on fields and daytime feeding. With a couple more weeks of glassing, camera checks and seeing some of these bucks doing the same things we'll be getting stands in place for our early bow hunters set to arrive come September.
We're processing the latest round of cam checks, so we'll have some updates on the cam pages come Monday/Tuesday if not sooner.
7.28.17 - With some cooler temps deer activity during the evening on the bean fields has been better the last couple of days we've been out. The weekend should be in the 80's which will help with movement and making some of these bigger bucks visible during good light. The above picture was taken this week on a farm access road into one of our properties.
We'll be making our rounds and making trail cam checks again over the next 3-4 days and will post up some pics next week. If you haven't seen the latest updates, you can check them out here. Trail Cams.
What to expect during your hunt ---> HOW OUR HUNTS TAKE PLACE
7.25.17 - We've seen some rain, some of the hottest days of the year with a few days of cooler air here and there, but for the most parts it has been blazing hot. Deer activity of the evenings has been slow. Most activity has been right at dark. There hasn't been many bucks venturing out into the beans before 8pm on the days where temps hit 98 and the heat index climbed well into the triple digits. In general cam activity took a dip as well, which is why we've been a bit slow posting an update to the trail cam section, but we have some new images going up today, tomorrow and Thursday. Then we'll have additional updates next week.
We changed things up a big with our glassing and field watching this week and shifted to the mornings and have seen much better activity with deer moving off the fields of the morning than activity in them before dark. The heat has been pretty unbearable, combined with being fairly dry until recent days, it's been pretty miserable.
This upcoming weekend will mark 5 weeks until the archery opener. It's hard to believe, but August will be gone in a Flash. If not prepared, now is the time to get the bows out and shooting straight!
7.14.17 - It's been a weeee bit on the hot side here on the west end of the state, but some rain last night and a cool front moving through this afternoon has the temps back into the 80's if that is cool for the remainder of the day and weekend. We'll be getting at cams again along with freshening up mineral licks, replenishing up some corn and seeing how the feeder batteries are holding up in the heat. We'll be tackling some spraying in the next couple weeks and start some disking in preparation for some fall plots we'll get seeded as we get into mid to late August. The last month or so has been fairly dry but the crops are holding up at this point. Check back next week for an update to the trail cam pages.
7.7.17 - We hope everyone had a safe and enjoyable 4th of July. We've seen some on and off again rain throughout the western part of the state which has been more than welcome to the area farmers. We have been on the dry side the last several weeks and every bit of moisture helps as we get into the dog days of summer here in the Ohio River valley. We've uploaded a few rows of trail cam pics with more on the way.
We've had a Archery opener hunt become available due to a cancellation. If interested that is one you will need to jump on quick. Look for more trail came updates early next week as we make another round of cam checks and review thousands of images.
We have some a couple bowfishing trips coming up. And we continue to glass the bean fields several evenings each week as more and more activity begins to center around the fields by bachelor groups of bucks.
6.30.17 - Tomorrow brings July and the last half of the year. We are not sure where the first half went but we're pretty sure where the second half is headed and that is towards FALL. Velvet bucks, Bugling Bulls, rutting bucks, fall turkey, whistling wings and the list goes on. And we continue to prepare for it all. Recent days have found us in the field running the tractor, disking ground, killing grasses, sampling dirt and and getting ready for fall plotting come August if we're not supper dry.
If you are on the water over the 4th of July and it involves fishing, take a kid. Fishing leaves an impression that has proven to last a life time with kids. BE that GUY!!! As always, safety first.
6.28.17 - An updated list of available hunts can be found below. We had a hunter need to make a change to his early archery hunt, so we now have a opening day/weekend/Archery velvet hunt in September available. The late October hunt can be good with bucks cruising and responding well to calls such as rattling, use of the can and grunt tubes. We also have a couple openings for the second rifle hunt in November and the December muzzleloader hunt.
What to expect during your hunt ---> HOW OUR HUNTS TAKE PLACE.
If you are looking for a custom call this spring, give these calls a look. They are great sounding, and good looking, custom turkey calls. I've owned them for a couple years now and have put both Spring and Fall gobblers down with them. Give Dave Hawksford consideration if you are in the market for a custom turkey call. You can find him online at http://www.morningsunturkeycalls.com/.
---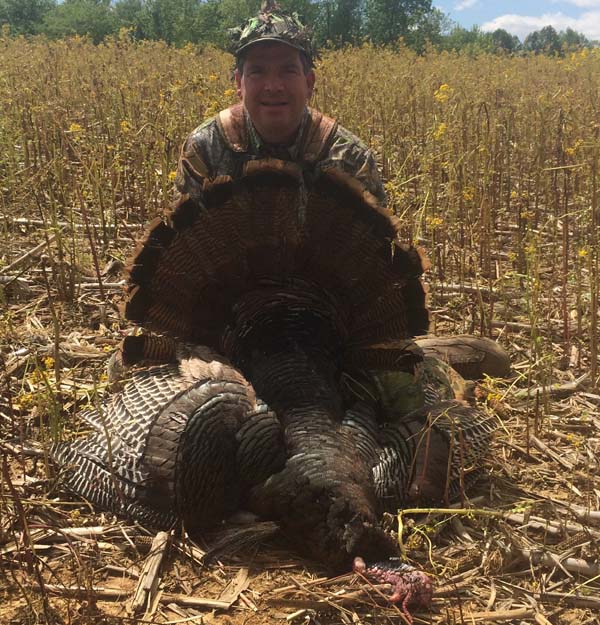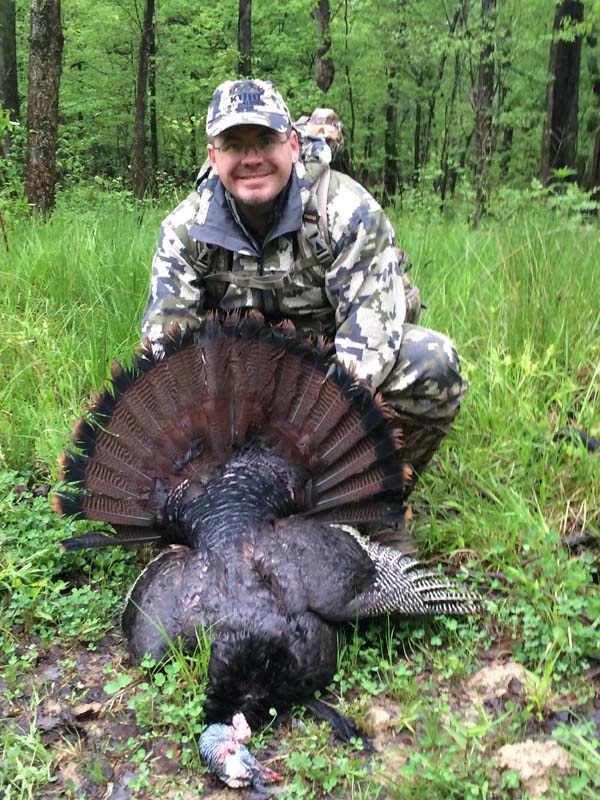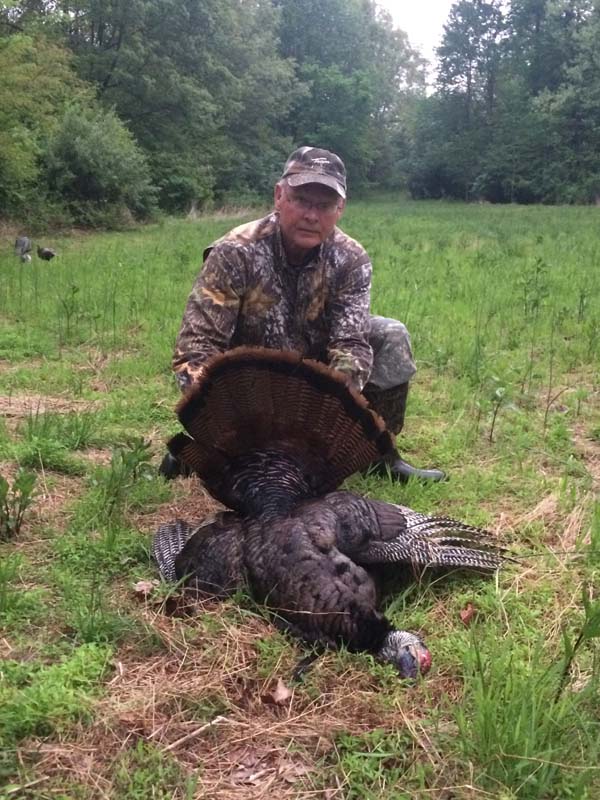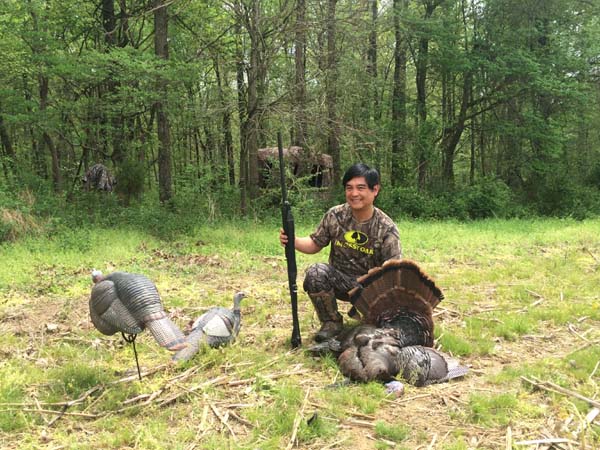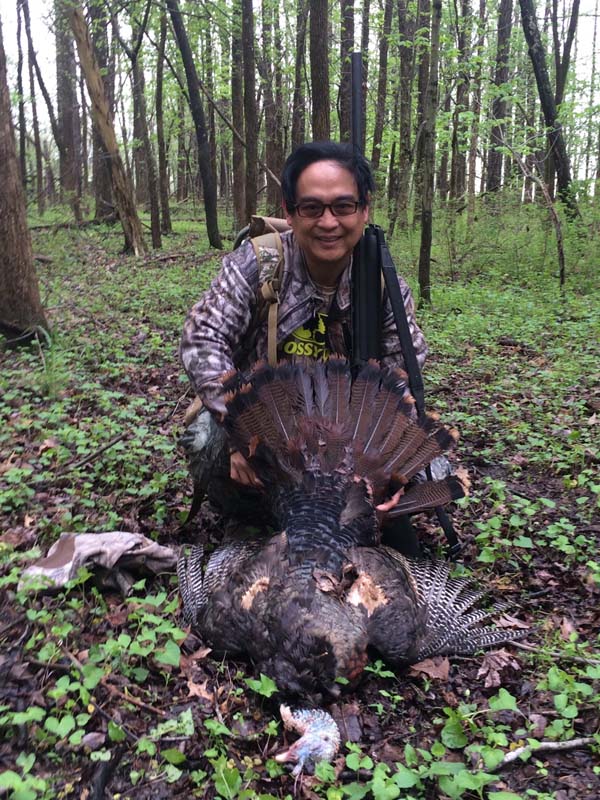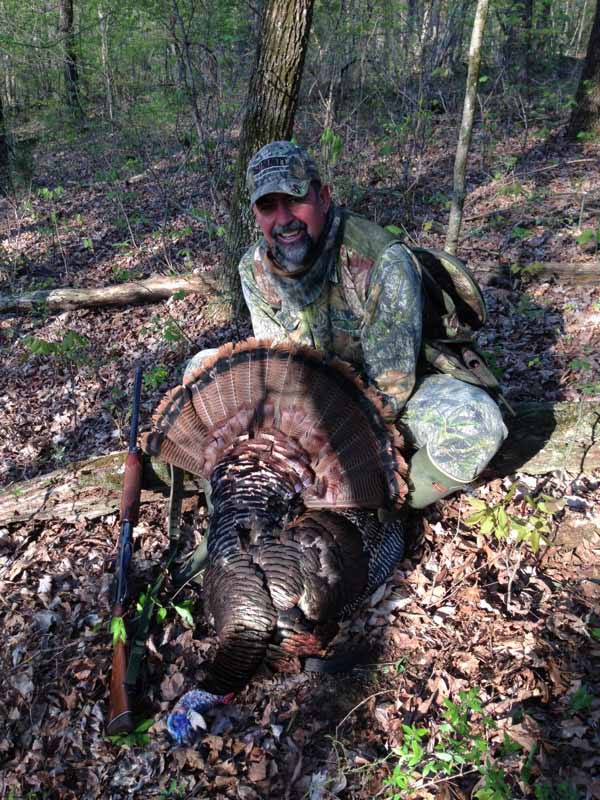 ---
We run cams 365 days per year.
---
If you are looking for help to hunt or fish in Kentucky drop us a line and see what we can put together for you. Good Hunting! wkohunts@gmail.com