Welcome to the Front Porch. Here you will find talk about what is going on with WKO and any success we've had. We use only recent photos and references from our hunts. This gives our clients an up-to-date, honest report. Check back daily, because like the seasons it will change.
---
---
TODAY's News from the Porch:
Update: 3.27.15 - Back into the 20's tonight. Boy what a chilly opener that would be in the morning if it were opening day for Youth turkey, but we're still 8 days out. Maybe Spring weather will stabalize some before next week rolls around for our young hunters.
Spring scouting is typical for this time of year. Strong roost gobbling most mornings and some gobbling continues once on the ground, then much silence then after from birds still being flocked up. Things can and do change by the day this time of year and we make an effort to keep up with what is going on.
The picture above is a teaser from a recent warm day.
For an idea of what to expect take a look at this page---> HOW OUR HUNTS TAKE PLACE.
3.23.15 - Birds were talking it up this morning and hammering pretty good both on the roost and once on the ground. Water is finally beginning to fall back, but we have rain and storms in the forecast over the next 3 days. Hopefully not of biblical proportions. Our youth hunters are up in 15 days and need things to dry up a bit.
Spring fishing is beginning to turn on as water begins to warm in the shallows with crappie and bass becoming active. We know spring fishing and turkey hunting is a tough mix if you love to do both.
3.16.15 - The weekend was Spring like for the first time all year with temps in the 60's both days and today temps into the 70's. Several stringers of crappie were reeled in over the weekend as fish moved up on the banks following a week of 50's and high water.
Roost gobbling was a little slower than expected but the massive amount of water we have in Western Kentucky right now has a lot of birds scattered and many simply dispersed. Right now we have one property negatively impacted by water while we have a couple others that have benefited. With water already beginning to recede we don't expect it to impact bird numbers. What it may impact is our ability to have some spring plots prepped and started by the time season opens. We hope the ground will dry enough for us to get started on a couple within the next week if we are lucky.
We'll be wading through a small mountain of trail cams over the next couple days and should have a few updated by the end of the week. With the water we know a few cameras will be void of action for sure.
For those of you who have emailed us, called or texted about hunts. Thank you. I know we still have a couple follow ups to make but should have that completed today. Several hunts did book this week so availability thin. If you want to hunt with us in 2015, now is the time. I'm not a salesman. You won't find us discounting them because we don't have problems booking our hunts. If they don't book for some reason, they don't book. We can live with that. We take the time off or we go hunt something, somewhere ourselves.
3.11.15 - Those of you who have turkey hunted with me know I don't use store bought calls. Over the years I've made my own, many of which I still use today. Lack of time killed that hobby so I turned to friends who made calls, word of mouth or clients I've came into contact with who talked up a call maker. Some custom calls talk the talk better than others and many have ended up in a box or on the shelf as part of the "Collection".
Recently I learned a guy I crossed paths with several years ago started making calls. He's a top notch wood-worker to begin with, restoring all kinds of antiques and is now turning out some great turkey calls. I ordered one of his calls and have had some time to play with it and I'm sure it will lead to a few kills this Spring and many over the coming years. So if you are in the market for a great sounding, and good looking, custom turkey call give Dave Hawksford a consideration. You can find him online at http://www.morningsunturkeycalls.com/. I have no affiliation with Dave. I met him in Central Kentucky several years ago on a piece of public ground as part of a group hunt.
You can find hunts we have put together for the 2015 seasons Here. If you have questions or do not see what you are interested in hit us up with an email. At this time many of the prime hunt dates are full or nearly full, pending deposits.
3.9.15 - We may finally be heading into the spring of things with temps reaching into the 50's and 60's most all week. Of course with the warmer temps comes rain, which with creeks and rivers already out of their banks we didn't need to see it. Hopefully, it will get up and go down pretty quick as our Spring turkey season draws near. Water doesn't spell good things for nesting, nor some of the areas we hunt in general.
This last snow and upcoming rain will further prolong spring ground work on food plots. We did get in some frost-seeding that ususally does fairly well for us, but hopefully we'll see the ground dry out enough to work the areas we needed before April rolls around.
3.5.15 - Winter is still around. We seen 10-20" of snow fall in most of our areas in Western Kentucky. Further prolonging prepwork for spring plots. Of course by this time next week we'll be in the mid 60's and crappie fishing.
We will be making some rounds to do a trail cam check, yanking a few bow stands that we've been unable to get to, as well as, checking a few areas for sheds over the next several days so check back for an update to the trail cam section and to see if we turned up any shed antlers or not. Often a day or two after a snow they can appear like a fish out of water.
3.2.15 - Our most recent predator hunt ended up a skunk. Between iced over snow making it a noisy affair getting around and a swirling wind ruling most of the setups it made the hunt tough. With February behind us so is the opportunity for bobcats until next fall. Until then predator hunts are coyote only for those interested.
With March warmer temps should start prevailing along with roost gobbling and all the Spring action that turkey hunters love. The last week to 10 days around here is what is hard on our game during winters as ice has formed from rains that fell on top of inches of snow. This makes it hard for any game to get to forage, whether grasses, mast or general browse. It's definitely nothing what northern game deal with most every year, but this shocks game in the south. Luckily we have a couple warm days that should see a good melt off to provide more bare ground.
For a look at what to expect during your hunt ---> HOW OUR HUNTS TAKE PLACE.
---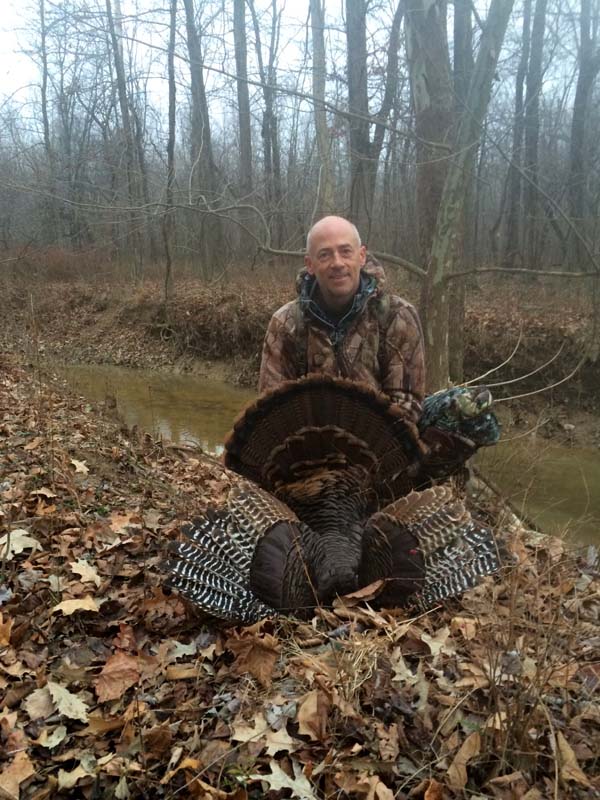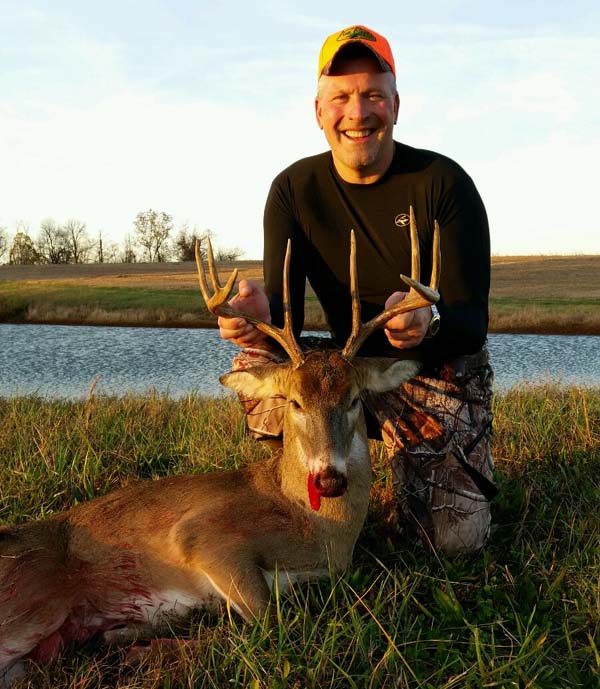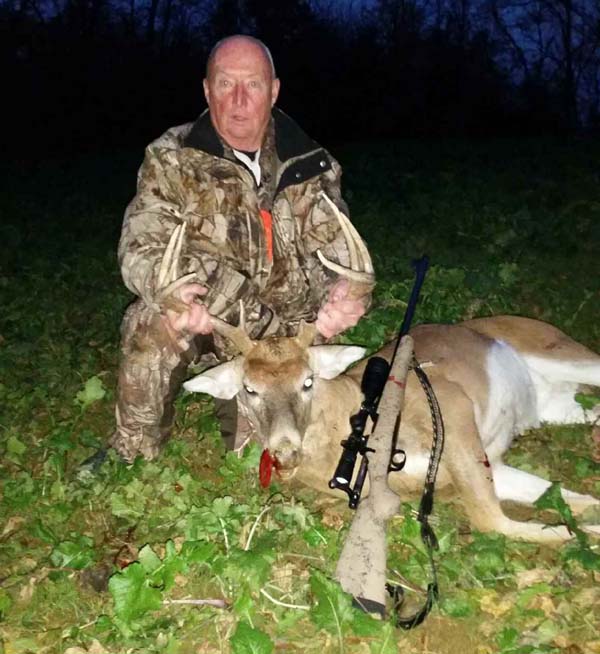 ---
We run cams 365 days per year.
---
If you are looking for help to hunt or fish in Kentucky drop us a line and see what we can put together for you. Good Hunting! wkohunts@gmail.com