Welcome to the Front Porch. Here you will find talk about what is going on with WKO and any success we've had. We use only recent photos and references from our hunts. This gives our clients an up-to-date, honest report. Check back daily, because like the seasons it will change.
---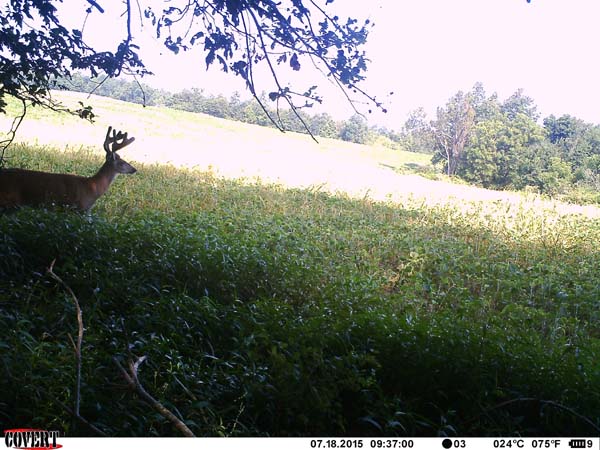 ---
TODAY's News from the Porch:
Update: 7.29.15 - Bean fields are really beginning to get hit hard of the evenings. Also seeing quite a bit of activity lingering within the first our of daylight as well. With water being abundant at this point of the summer, not much focus to put on water holes like in dry years. Working hard on ground prep for fall plots and a lake project. Should be seeding and reseeding some plots in the next 7-10 days or when forecasted rain dictates it.
Trail cam photos updated. Click Here. More to be posted in the coming days.
Below are available hunts at this time. We have had a few cancellations where we have guys with deposits pending to fill them. If they are not received by Monday, these archery and rifle hunts will be made available here on the site.
Youth Rifle- October 10/11th and December 26/27th.
Archery - October 2nd-4th (Crossbow Open)
Muzzleloader - December 12-20th.
For an idea of what to expect take a look at this page---> HOW OUR HUNTS TAKE PLACE.
7.27.15 - 40 days until the archery opener. July has been a wet month. Browse, crops and food plots are all doing well. Antler growth this past 7-10 days has been awesome to see. We'll begin posting up some of the recent cam pics tomorrw. Pic above is a small bachelor group of 5 bucks, with a couple coming up over the hill in the background. Would be a tough morning hunt in this location, but over the next several weeks shoudl be able to pinpoint morning stand locations to catch them slipping back in to bed.
7.17.15 - Following April like rains most of the month we are now into the swing of humidity and high temps. Have to love the Ohio Valley. Activity on the bean fields in late afternoon is on the rise as more of the soy bean fields see some height to them. Some of the better bucks are appearing on a consitent basis and we've setup several cams on these fields. Other cams we have located in transition areas, on water and as expected corn piles.
7.13.15 - Late June and so far July rainfall has been more like April. Many lowlands have been wet, too wet for planting or even spraying. Rainfall last week resulted in creeks and rivers swelling and flooding some fields to the point where some of the fields will be a loss.
7.9.15 - We hope everyone enjoyed their 4th of July holiday. We are back from some time off and jumping full swing into summer scouting and ground prep for Fall food plots. Bean fields are looking great with good rain the last 2-3 weeks and at least for the last week below normal temps for July. By the end of today we will have returned all phone calls and answered emails.
Less than 2 months until we take to the woods with our first bow hunters.
6.25.15 - We will be taking time off over the next week or so and will have limited access to emails and phone calls. We will respond to all calls and emails at our earliest convenience. We hope everyone enjoys a safe 4th of July. Don't lose your trigger finger! If you are on the water over the 4th, keep it safe! And if your time on the water involves Fishing, think about taking a kid. All the better is a kid that has limited or no access to the outdoors. Fishing is something that can and will leave a life-time impression on them. Why not be the person that helps leave that impression...?
What to expect during your hunt ---> HOW OUR HUNTS TAKE PLACE.
If you are in the market for a great sounding, and good looking, custom turkey call give Dave Hawksford consideration. You can find him online at http://www.morningsunturkeycalls.com/.
---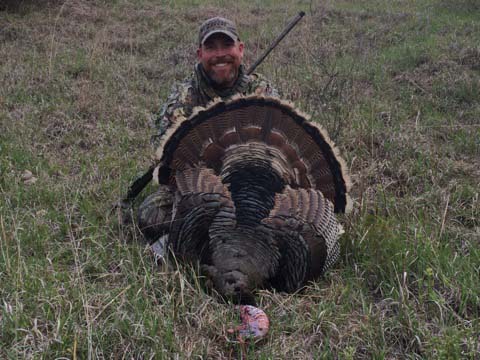 ---
We run cams 365 days per year.
---
If you are looking for help to hunt or fish in Kentucky drop us a line and see what we can put together for you. Good Hunting! wkohunts@gmail.com