Welcome to the Front Porch. Here you will find talk about what is going on with WKO and any success we've had. We use only recent photos and references from our hunts. This gives our clients an up-to-date, honest report. Check back daily, because like the seasons it will change.
---
TODAY's News from the Porch:
Update: 6.28.16 - Seems like Memorial Weekend was just last week and here July 4th is staring us in the face. Summer has shown up with mid to upper 90's most every day over the last week. We've seen a shower here and there but seen somewhat of a monsoon in some areas yesterday morning. Crops needed rain, but it was a gully washer for sure.
We started the first round of trail cam checks after a couple weeks in place. With many fields not planted in beans yet and the fields planted just starting to get up, there isn't much field activity yet. Some deer coming to corn, clover and water, as well as, minerals. We should have the first round of checks complete later this week and some updates to the site following. Once the bean fields start seeing better activity and bucks start putting on the inches in July we'll be glassing and checking cams on a more regular/frequent basis and posting up pics.
6.17.16 - We want to wish all the Fathers, and those expecting, a Happy Fathers Day. Hopefully you are able to get a little Outdoors into your weekend. Summer heat is upon us here in West Kentucky as we've seen mid to high 90's this week and the heat index climb above 105. With the heat and humidity comes pop up storms and shower which we seen our share of this week, which blistering humidity always follows. But the crops need the moisture, so the short bursts of a half-inch or so we'll take when we can get it. We've started seeing beans drilled this past week, which will continue through the end of the month and even into July in low-land areas. We continue to position trail cams this month. Once the bean fields are up we'll start seeing more regular activity in the evenings and will get begin getting more and more bucks on camera.
Summer is usually a time we get to reflect on last season at the table. Our busy schedule keeps long hours throughout fall, winter and deep into Spring so we take advantage of Summer and eat wild game regularly. Elk, Venison, turkey, small game, fish to fowl. If you don't already, or as much as you should, take advantage and make use of the game you hunt. Not only does it provide some great meals, but it provides a reflection on the hunts themselves, the people you may have shared the hunt with and some of the challenges involved in what put the food on the table. Above we have some wild Alaskan Salmon fillets and Mule Deer backstraps. Some of the smoked Salmon gets used to make up a great dip.
About 78 days now to Bow Season!
What to expect during your hunt ---> HOW OUR HUNTS TAKE PLACE.
6.6.16 - The end of May and first week of June usually marks when fawns start dropping here in Western Kentucky. When that happens you can usually take the calendar, do some easy math and get an approximately time frame when the does were bred. The rut itself then being bookends to the times when most does came into estrus and were bred. For us, we see rut activity from late October deep into November. In October we can see chasing at most any time but by about the 23rd of the month things start getting interesting by the day as bucks spend more and more time on their feet during daylight hours.
Area corn crops have been off to a good start, with corn planted in April already reaching a foot and a half or so. With May being as wet as it was some farmers have just drilled some corn in the last week to 10 days. We've began to see some winter wheat sprayed which will soon be harvested or bailed followed by soy beans getting no-tilled later in the month and after the first of July which will set the tone for many of our early September hunts. Clover plots have done well despite not being able to keep a few of them cut down as we'd like due to rain, we should be able to get back to regular maintenance this week.
We'll also have trail cams running in full force by the time we get through the month of June and will begin posting up some trail cam pics.
5.27.16 - We hope everyone is looking forward to the upcoming weekend. If your still chasing Spring birds good luck and be careful. If your taking to the water, get a kid involved and make a memory or two. As always be safe while teaching safety.
If you are like us, you are already having withdrawls from turkey season being over, but already lining up hunts for 2017 or maybe even a hunt somewhere later this fall. We have some pretty good fall turkey hunting here in Kentucky for anyone interested, with archery running Sept into January and 2 different shot gun segments, one in October and another in December.
With June arriving next week, the ban on supplemental feeding gets lifted and we'll be back in the field to get some feeders turned up, trail cameras placed and some minerals sites replenished. We'll log thousands of cam pics over the next few months leading up to the archery opener in September. Which will be here before you know it. We're already seeing some bucks beginning to branch out pretty good and looking forward to seeing how they develop. We've been wet most all month so it's slowed down plot work, but corn has got off to a pretty good start at this time. Beans will come later in June and early July.
What to expect during your hunt ---> HOW OUR HUNTS TAKE PLACE.
5.19.16 - Another great year in the midwest was wrapped up with multiple birds being taken in Nebraska and Kansas. Temps were on the cool side most of the trip and there was a bought or two with higher than normal winds and some rain on Monday, but an abundance of birds, bumper crop of jakes led to all day action. There was a couple misses in the mix, but a lot of birds were put on their backs. Great time.
Those wanting to turkey hunt with us in 2017, our availability in Kentucky will be limited next spring as we will have a couple group hunts setup out of state that will impact some of our days open in Kentucky. If interested in hunting the midwest hit us up with an email for details.
Up next, we'll be getting in a few bowfishing trips and if thing will ever dry up, we hope to get in some ground work. Our frost seeding done back in February has paid off nicely with the wet spring. It's simply hard to beat being able to get clover seen on the dirt and having the thawing nature of late winter/early spring do the work and you simply just come in and maintain. As good as clover is, and we love it, we also like our fall plot blends we plant come late summer.
5.11.16 - It's been a minute since we've updated the spring season. Season closed out Mother's Day which is often the case here in Kentucky and usually means we do not have any hunters in hunting. We finished the second half of season going 3 of 4 and ending 6 of 10 in Kentucky. Not the numbers we hoped for, but we did have 2 misses in there. At the same time we also had a couple 1 bird hunters that really did not see a good opportunity at a bird in 2 days of hunting either. Not necessarily what we like to report, but it's how the hunting went. We'd have one day of great gobbling and close calls and a lot of confidence heading into the next day and not hear a gobble during the part of season when hens should have been sitting and gobblers lonely. Unlike any season we've seen in the past, right up until the last day we had gobblers roosting with hens on several properties and would fly down together and stay henned up most of the day with little to no gobbling. Very odd for our birds late in the season here. We had our days of wind here and there and some rain, but nothing that just altogether ruined a hunt. We did have a cancellation due to heavy rain in the forecast. Up next will be our midwest trip. Check back next week for results and how to get in on Rios and Merriams in 2017.
If you are in the market for a great sounding, and good looking, custom turkey call give Dave Hawksford consideration. You can find him online at http://www.morningsunturkeycalls.com/.
We are not a big fan of texting while on stand, but this was sent from one of our hunters during one of our early November hunts.
"This guy is laying 15 yards in front of me as I type this! (Half rack young 8 point buck - 5 point now) Also have a beautiful 110 class 8 point and a hot doe laying 30 yards to my right right now! lol. All 3 have been here for an hour. I passed on a 20 yard broadside shot on the bigger buck. Trying to be patient the first morning. 😊Just 2 more points and I would have taken that shot. Watched the big buck make a scrape, rub trees and snort-wheeze. How cool is that!!! I also had a 4 point at 40 yards to my left at 6:15 this morning. Fun stuff Bill."
---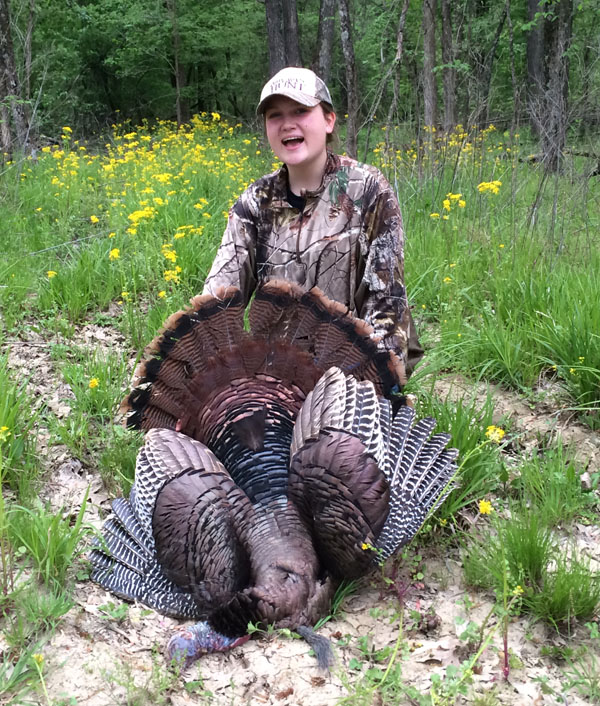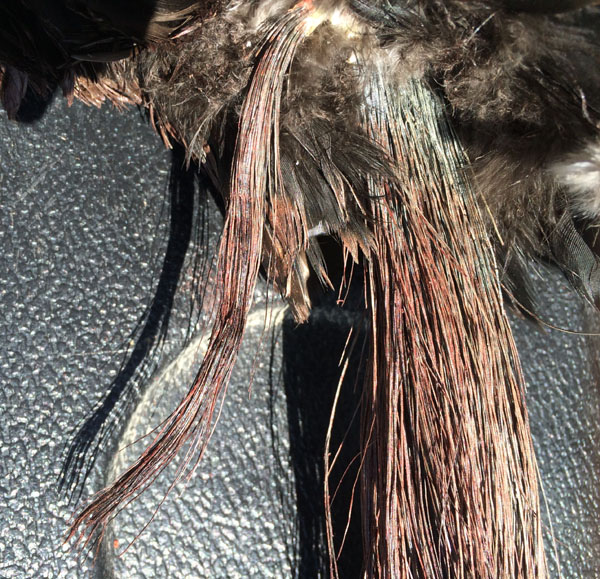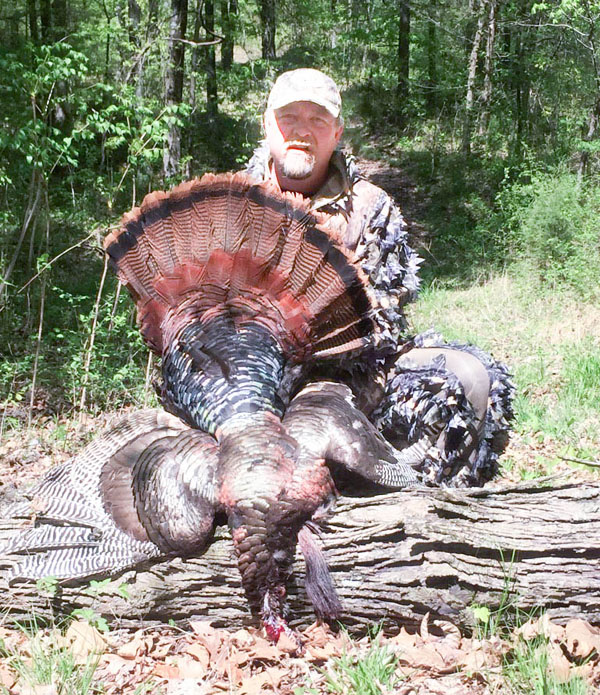 ---
We run cams 365 days per year.
---
If you are looking for help to hunt or fish in Kentucky drop us a line and see what we can put together for you. Good Hunting! wkohunts@gmail.com