Welcome to the Front Porch. Here you will find talk about what is going on with WKO and any success we've had. We use only recent photos and references from our hunts. This gives our clients an up-to-date, honest report. Check back daily, because like the seasons it will change.
---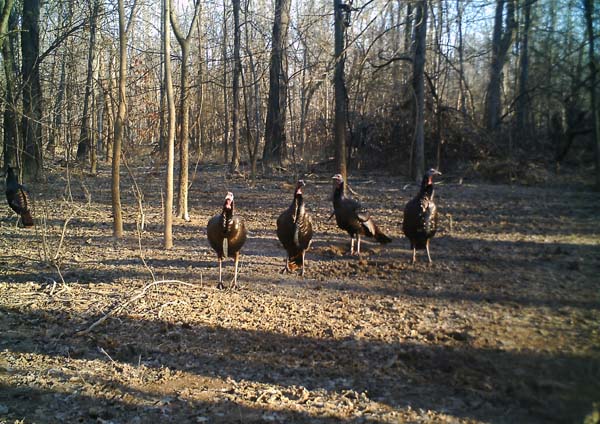 ---

Update: 2.18.17 - This weekend is the NWTF convention one of the premiere Outdoor shows of the year. If you have never attended and you are within a few hours drive of Nashville, it's worth the drive and day spent attending.
We continue a move transition to another web server host so if you find some images not displaying or click on something that is a dead link, it's likely due to a file not getting moved or something getting missed. Once this transition is completed we will begin work on the new site we hope to see launched this Spring.
Below are current open dates for 2017 Kentucky Whitetail. Thanks to everyone who has inquired recently. We have a couple of calls to return and at least one email that is unanswered.
Sept 2-3-4-5 - Opening weekend of Archery, 2 Spots.
Sept 9-10-11-12- Second Archery Group, 2 Spots
October 27-28-29-30-31 - Pre Rut Archery, 3-5 days, 3 spots
November 3-4-5-6-7, Rut Archery, 3-5 days, 2 spots
November 16-17-18-19, 2nd Rifle Group, 4 days, 1 spot.
December 9-10-11-12, Late Muzzleloader Opener, 3-4 days, 2 spots
What to expect during your hunt ---> HOW OUR HUNTS TAKE PLACE.
Up next is a few predator hunts to wrap up February and the chance to tag a bobcat or fox while furbearer season continues to run through the month. The warming trend had slowed the day time activity down over the last couple weeks and expect much of the same over the next 3-4 days with temps expected to reach 70.
2.16.17 - Please excuse the mess while we begin upgrades to our hosted servers and begin completion of a new web site that will be mobile device friendly and have some updated tools.
2.14.17 - Hopefully everyone is taking care of their better halfs today. It may help when slipping into conversation the details of your next hunting trip. We continue to remove stands from the woods and down to our last 2 farms. While at the same time we are walking the farms over doing some post season scouting, looking for sheds, and in general looking the ground over for things we may have missed during the season. We have began to see a few bucks turn up in front of the cameras missing both sides now which is fairly early compared to most years but we've not turned up a shed yet. Hopefully we'll turn up a few before the squirrels and rodents get to them.
We've had 3 predator hunts over the last 2 weeks, having responses each outing, but no kills to show for it. Shots being fired on 2 out of the 3. Warm weather continues to set the tone for the year as we've see mid 60's several days in February. Saturday it nearly hit 70 and the wind was stiff. Our next effort affield will come this weekend.
Our turkey flocks are looking good, still flocked up in big groups at this time. We've yet to witness any roost gobbles, but another week and warm mornings and we'll have some start to fire off I'm sure. With that we'll begin to see some of the birds breaking up into smaller groups as we approach mid to late March and early April.
You can check out posted dates for 2017 hunt dates here. Arrival and Departue days are flexible.We can put together hunts for most any dates, not just ones listed at the above link. Hunts are booking now and some of the better dates will be gone before mid January. We have some deposits that have not arrived to date which means the dates listed a bit further down will likely be opened back up come Friday if they do not arrive and I will be calling some of you back that I have on the list to do so.
What to expect during your hunt ---> HOW OUR HUNTS TAKE PLACE.
2.1.17 - The 2016-17 not so great duck season wrapped up on Sunday. Goose continues through mid-Month. Pretty dismal on the ducks. A few days here and there worth talking about but for the most part a tough year and one of those seasons to forget if left up to us. We don't really target Geese specifically so we are not going to be doing any goose hunts before season is up. Our focus becomes some predator hunting and removing what bow stands are left in the woods. Always a chore. We'll mix in some post-season scouting and shed hunting as well. Post season scouting can be very valuable looking ahead to next fall. If you don't do it, we encourage you to do so.
Turkey becomes a focus as well and we'll begin to follow the flocks as they transition from Winter to Spring areas and breeding becomes front and center. We love our turkey hunting and travel far and wide to do so. Keep up with us here on the Front Porch or Instagram with pictorals as we begin our Spring hunts in March and wrap them up in late May.
Thanks to those of you who have inquired about hunt openings. We should be caught up, short of playing phone tag with a couple of you guys. Those dates are listed below with a few pending hearing back from inquiries.
1.27.17 - The last couple weeks have been warm. The archery seaason closed on the 16th after day after day of rain. Deer movement was pretty slow as rain was heavy at times and the wind blew pretty constant. No real shooters were seen and only does provided shot opportunity to close out the 2016-17 season. Rain continued along with 60-70 degree days. Rising rivers scattered what ducks and geese were around far and wide and killed what had been 2-3 days of good action. A couple A.M. predator hunts during this span turned up some action with 5 responses across two mornings and two getting rolled.
We'll close out the duck season on Sunday with Youth weekend the 4-5th and Goose continuing into Mid-February this year.
Thanks to everyone who has inquired about hunts and we appreciate it to those who have scheduled a hunt. We should be fully caught up on returning calls and emails yet today. Below is a list of Kentucky Deer hunts we currently have available as we've heard from our 2016 hunters about their returning, moving hunt dates, or letting us know they could not make it back in 2017.
1.13.17 - What was crazy weather trends in 2016 have continued into 2017. Mid 60's were recorded here and there over the last week along with Thunderstorms and winds approaching 40-50mph. Days before, deep freeze. Today we are back to 30's rain mixing into some ice and wind. Not ideal weather for late season archery and 4 days remaining in the season. More ideal for waterfowling but that has continued to be not so great. Things will have to change drastically up north in a hurry for there to be any salvaging to the season for Kentucky waterfowlers this season. One to forget in our opinions.
We will post toward the end of next week updated hunt dates for 2017 as we reach the deadline on hearing whether our 2016 hunters will keep their dates for 2017 or not. We know a few have changed seasons and a couple have already notified us they will be making other hunts in 2017 which will open up a few dates.
If you are in the market for a great sounding, and good looking, custom turkey call give Dave Hawksford consideration. You can find him online at http://www.morningsunturkeycalls.com/.
---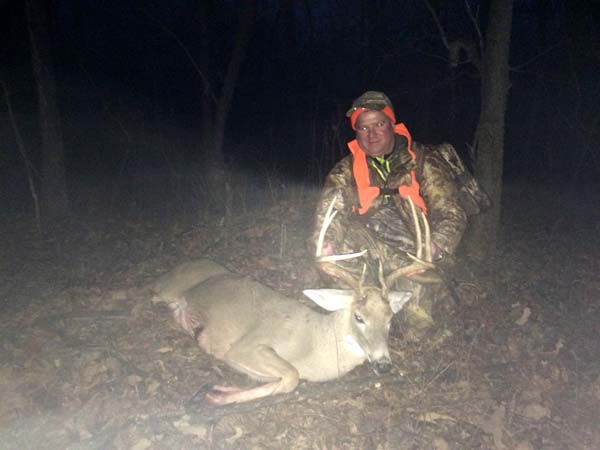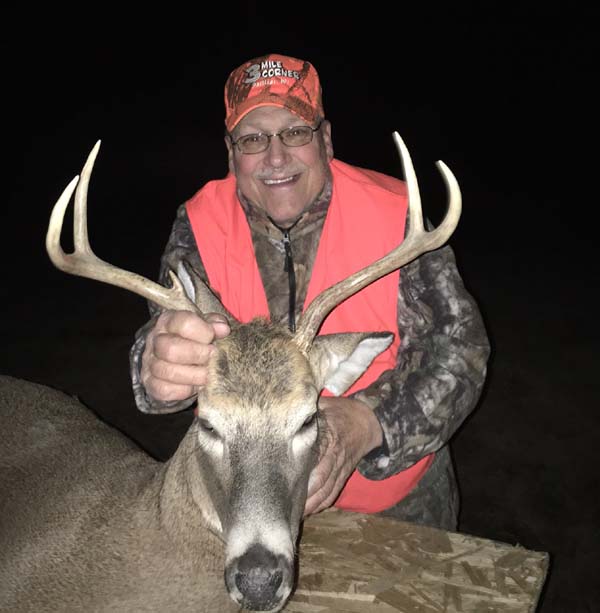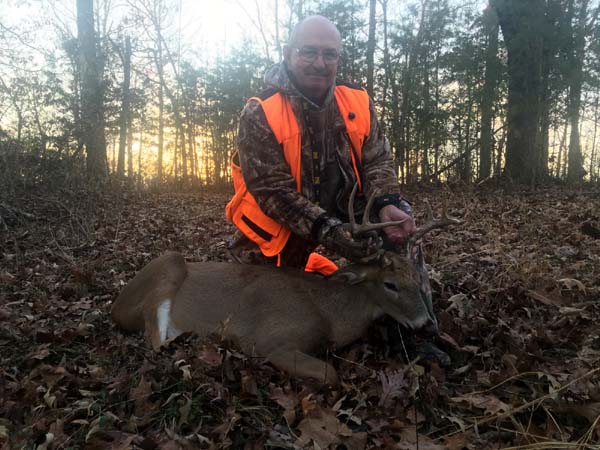 ---
We run cams 365 days per year.
---
If you are looking for help to hunt or fish in Kentucky drop us a line and see what we can put together for you. Good Hunting! wkohunts@gmail.com