Welcome to the Front Porch. Here you will find talk about what is going on with WKO and any success we've had. We use only recent photos and references from our hunts. This gives our clients an up-to-date, honest report. Check back daily, because like the seasons it will change.
---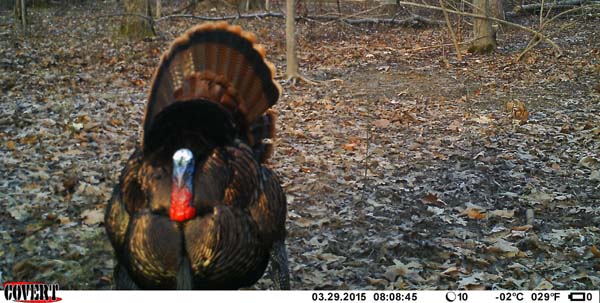 ---
TODAY's News from the Porch:
Update: 4.17.15 - The day most have been waiting for since the season closed last year, Opening Day of Spring Turkey season. We've remained wet for the past 2 weeks which has the Ohio River out of it's banks, as well as, many of the smaller rivers and creeks throughout much of Western Kentucky. Heavy rain is forecasted between Saturday afternoon and Sunday, which may dampen success for some this weekend.
Birds have gobbled all week on the roost. Ground gobbling has been sporadic, but more mornings birds have went silent pretty quick. Scouting and knowing the birds you are hunting tends to payoff when birds go silent. It's definitely not an indication the hunt is over. As more hens begin incubating their eggs, gobblers will fire up off and on throughout the day, you just have to be there to join in on the conversation.
You can find hunts we have put together for the 2015 seasons Here. If you have questions or do not see what you are interested in hit us up with an email. At this time many of the prime hunt dates are full or nearly full, pending deposits.
For an idea of what to expect take a look at this page---> HOW OUR HUNTS TAKE PLACE.
4.13.15 - Roost gobble continues to be good most every day. Once the birds hit the ground is where the inconsistency has been. Some mornings they keep rockin', while other mornings you may hear a few gobbles and after about 10 minutes of fly-down all is quiet. Our number 1 problem is the rain. We just can't dry out. Rain is back in the forecast all week leading up to the opener on Saturday. The birds keep on keeping on no matter what but in low-lying areas, it affects the hens nesting.
For those who like to bow fish, the spring rains and abundant backwater has created a wealth of opportunities for shooting. With warmer temps many of the "Trash" species have moved shallow or are moving shallow in the bigger lakes as well, creating a lot of opportunity during the day. Now is the time to be flinging some arrows.
4.7.15 - Spring hunting got under way this past weekend with our 2-day youth season. As it often happens Easter will fall on the weekend and impacts the participation. We ended up with 3 youths from bordering states that jumped the river to see what we could do in 1 day. We ended up with a miss, a kill and unfortunately one kid who did not have his hunt play out for a shot opportunity. Prior to Saturday we seen 5-6 inches of rain fall between Thursday and Friday which scattered some birds. The upside to that was, what had been very quiet mornings and mid-day after fly-down found a few birds gobbling trying to find hens. We struck one bird after 9am and had him gobbling hard all the way into the gun for a miss. While the kill was a classic roost setup with the bird flying down, providing a brief show of strutting and gobbling, we pronounced his death at 6:41am.
With the rain late last week flash flooding was abundant. With the rain already this week we have had creeks and rivers jump back up and birds we've watched strutting for more than a week in fields are again under water. Being this wet is not great for nesting and it's yo-yoing the birds all over the place in low-lying areas.
If you are in the market for a great sounding, and good looking, custom turkey call give Dave Hawksford consideration. You can find him online at http://www.morningsunturkeycalls.com/.
4.1.15 - No fooling on this day, birds are henned up, as the early season goes. Roost gobbling has been good the last 4-5 days, but once Tommy's toes hit the ground silence soon follows. And then it's a case of dog on a leash with hens keeping the gobblers company most all day. We have seen a few birds later in the day singled out, but appears to be mostly a satellite bird that has most likely been beat up on. We should have a couple good mornings of roost listening before the rains move in and put a damper on listening prior to the Youth opener on Saturday. This youth hunt will probably play out to patience and scouting for most.
3.27.15 - Back into the 20's tonight. Boy what a chilly opener that would be in the morning if it were opening day for Youth turkey, but we're still 8 days out. Maybe Spring weather will stabalize some before next week rolls around for our young hunters.
Spring scouting is typical for this time of year. Strong roost gobbling most mornings and some gobbling continues once on the ground, then much silence then after from birds still being flocked up. Things can and do change by the day this time of year and we make an effort to keep up with what is going on.
For a look at what to expect during your hunt ---> HOW OUR HUNTS TAKE PLACE.
---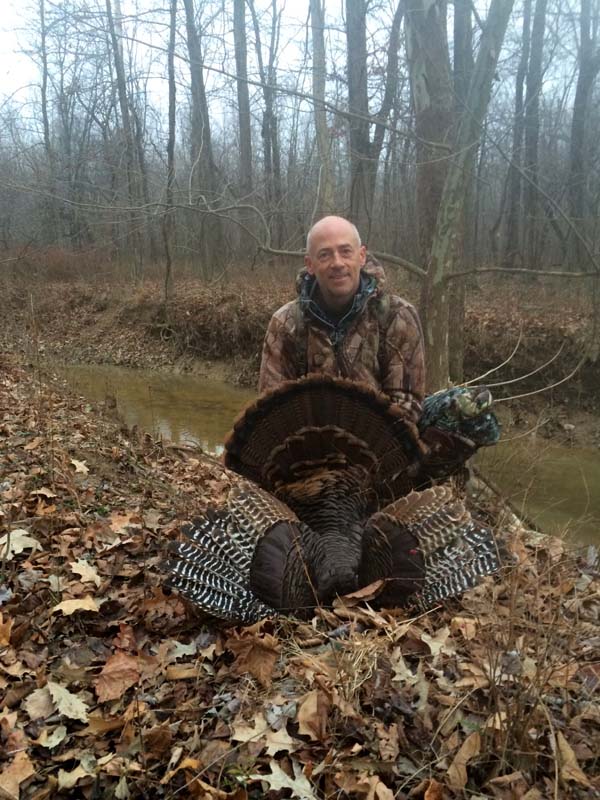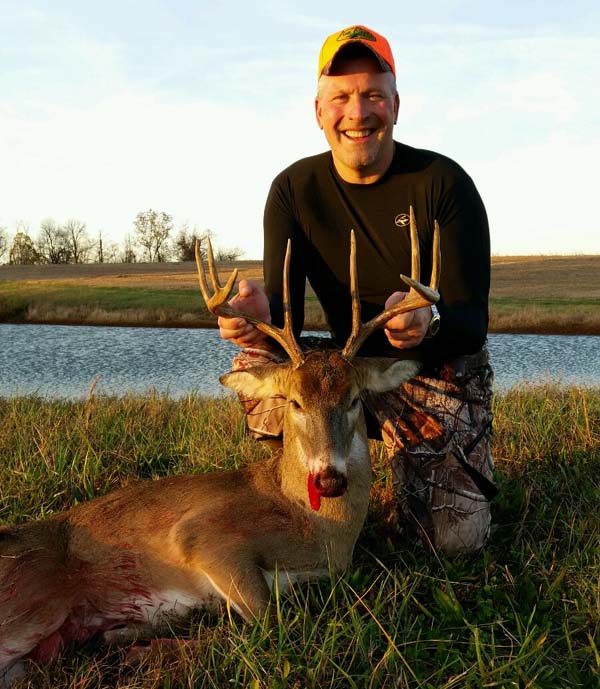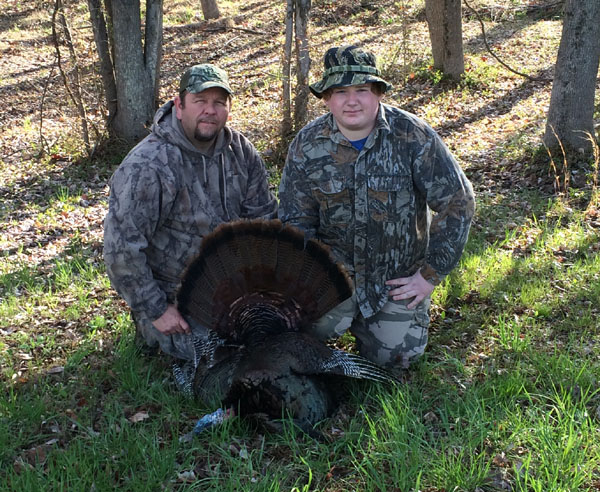 ---
We run cams 365 days per year.
---
If you are looking for help to hunt or fish in Kentucky drop us a line and see what we can put together for you. Good Hunting! wkohunts@gmail.com