Welcome to the Front Porch. Here you will find talk about what is going on with WKO and any success we've had. We use only recent photos and references from our hunts. This gives our clients an up-to-date, honest report. Check back daily, because like the seasons it will change.
---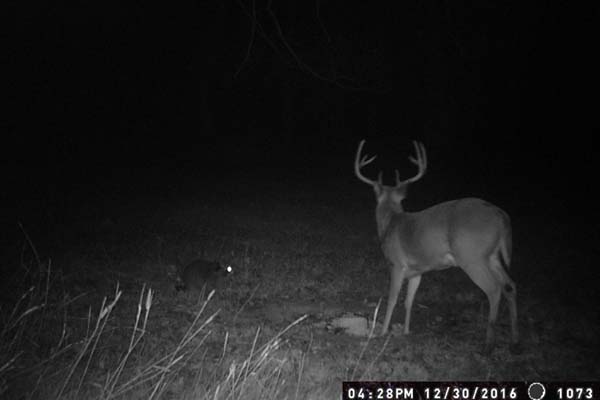 ---

Update: 1.5.17 - 2016 went and 2017 came pretty quitely as we seen high winds, rain, mixed with some sun, then back to rain and wind off and on all weekend. This lead to a decision by the parents of our youth hunters to call off the scheduled hunt, which considering the wind and rain that fell here and there wasn't a bad call for the young guns hunt.
We are seeing our first hint of winter today with snow and cold with an inch or so falling and single digit temps in the mix over the next several nights. A push of waterfowl has been seen ahead of the front which has been a welcome site after pretty bare skies most of the season thus far compared to what we ususally have. Our current waterfowl hunt dates are booked. We may have some open spots during the last few days if we continue to have huntable bird numbers.
Thanks to everyone who hunted with us in 2016 and past years. We appreciate it, especially the loyalty from those of you that hunt with us each year or hunt with us every other year or perhaps every three or four years. We like seeing familiar faces back and we appreciate everyone that stays connected with us throughout the years whether it's viewing the Front Porch here online, through Instagram or personal communication such as email, phone or text. It's never a bad time to talk hunting or catch up.
Our 2017 hunts continue to book and as projected to many of you, the popular dates are on pace to be fully booked by mid to late January. If you have not hunted with us, you can view the link provided here to get an idea of what to expect on a hunt with us. We'll also provide references as requested.
What to expect during your hunt ---> HOW OUR HUNTS TAKE PLACE.
12.29.16 - We hope everyone had a great Christmas. We'll be tackling some waterfowl hunts next, along with a couple youth rifle hunts over the next several days.
Over the holiday weekend if you have a chance to take a kid outdoors, do so. The Outdoors can leave an impression that lasts a life time. Why not make yourself part of that?
We'll have some updates to the site next week with cam pics and recent success. We have a couple spots for late archery if anyone has a tag they want to try and fill.
Happy New Year from all of us @ WKO!
12.24.16 - For the most part this past week has been some down time. The weather has been a little more duck like, but there just isn't any good numbers around. There are pockets of birds here and there but not good concentrations. Hopefully that will change as we get into the New Year and the last 30 days of the season.
Next up we'll be tackling waterfowl until the end of January, Youth rifle hunt next weekend and some predator hunting throughout the winter months.
2017 Hunts are filling up. If you want to hunt with us in 2017 now is the time to be asking questions and inquiring about dates.
We want to wish Everyone a Merry Christmas
Bill, Tyler, Tim, Dan, Jeff
12.16.16 -The last couple days of blackpowder hasn't been too bad as we've seen a couple bucks hit the ground. Deer movement has not been great, better on some farms than others. The cold seems to have forced some to feed heavy while it may have even shut a few down or they abandoned one food source for another. For December we like to see Cold Temps as it helps push the deer to their feet and to food. But we don't like the Cold and wind. We've had both the last couple of days which will give way to rain tonight and all day tomorrow as we'll go from 20's to 63 tomorrow as a high. We'll see that plummit to 9 Saturday night. A 54 degree swing. If the rain has them laid up, they may end up froze to the ground over night. Not looking like a great weekend to wrap up the muzzleloader hunts. Hopefully the pre-front conditions will have them on the hoofs late this afternoon with some shooting light to spare.
We have a few weeks of trail cam pics to get caught up on and post which we hope to do next week as we get into the last month of deer season.
There have been a few reports of ducks here and there but still no big push into our areas yet. With the rain tonight, tomorrow followed by the cold, it could be the right conditions to get a flight or two our way.
12.12.16 - Coming off opening weekend of the late Muzzleloader with a couple of no shows and some die hards. A cold morning and heavy frost didn't seem to spur much activity for Opening day. It was much slower than expected but one of our Pa. guys got it done in the afternoon and dropped a nice 8pt. Sunday activity was better but we didn't have any deer shot. Winds picked up and rain moved in during the afternoon. This morning rain was still around and the wind at about 15mph out of the NW which should lighten up for the afternoon which is when we think we'll see better overall activity today.
One of the things we are changing up for the 2017 Archery season is our Season Opening Archery hunt. At this time we have the opening hunts available so any change does not affect anyone.. The change would be moving this opening hunt to Afternoon Hunting only. We've considered doing this for a few years now and in some ways we've already changed some properties during early season to hunting in the afternoons anyway. As farming practices have changed the last few years more pastures and CRP is being turned into crops, whether it's our land or surrounding property, and it's made us evaluate how effective hunting mornings early have been compared to maybe how negative it could be. We've also looked at the data over the years we've been doing this and during the first half of September 92% of the bucks killed have been in the afternoon. We understand this may hurt the overall appeal of the hunt, but at the same time we think it will have positive results for those that hunt. The rates of our Opening Hunt have also been reduced.
You can check out posted dates for 2017 hunt dates here. Arrival and Departue days are flexible.We can put together hunts for most any dates, not just ones listed at the above link. Hunts are booking now and some of the better dates will be gone before mid January.
What to expect during your hunt ---> HOW OUR HUNTS TAKE PLACE.
12.6.16 - It's been a busy since we last updated. We opened up the Fall shotgun turkey season on Saturday. Leading up to that was many mornings of scouting roosts and keeping up with the activities. Unfortunately of all the years we've done Fall hunts we had our 4th Fall hunter leave without a bird. 1 Full day of hard hunting and most of half day prior to rainfall did not produce a kill. The birds were there, we were there, the birds worked differently and the guide probably made a couple wrong decisions on setup that put the shooter a tad bit out of range. When the birds were in range they were on the hunters wrong side and behind as the birds simiply went about on their own accord, being anti-social, not wanting to mingle with our calling or even acknowleding decoys.
We continue with scouting for the upcoming Muzzleloader season which opens 12/10. We do have 1 opening for the opening hunt if someone close wants to take advantage of it. We have some cold whether in the short term forecast, some precip as well, then some more normal temps next week and more precip chances. We have been seeing several bucks on their feet during daylight, along with on camera. Movement has been somewhat inconsistent, but if they are moving during the daylight the become killable if the hunter is there In general December hunting can be tough for a number of reasons; From post rut and hunting pressure to the woods being bare, sound traveling, movement and scent getting picked up easier, not to mention bucks get into the mode of laying up most of the day and getting up only to feed, many becoming nocturnal. We do have some 2nd rut influence some years but its inconsistent and not something that can be depended on Scouting over the last couple of days has turned up scrapes being freshened and several new ones being made. We've also started seeing does grouping up and seen 6-8-10 on corn. Bucks will come in to scent check for any does that may be coming back into heat, some of which will be yearly does and a few which may have not conceived back in November.
Our Waterfowl season also opened back up today and will run into January. A warm and dry fall hasn't helped with putting ducks in our areas, but we'll stay on top of what's happening and conduct hunts or cancel as needed. We do not like watching empty skies any more than others do.
11.28.16 - We closed out the 2016 rifle season as well as the opening waterfowl segment on Sunday at sunset.
11.23.16 - We want to wish everyone a Happy Thanksgiving. If you are traveling be safe. If you find yourself in the woods or water over the long Holiday weekend, keep it safe. And if you can, take a kid. They are the future of the sport we all love.
We would also like to thank everyone, past and present who has hunted with us and continues to talk about us to others. A large part of our clients are repeat clients and those that are referred to us by past clients and we appreciate that. The end of 2016 is approaching fast and it won't be long we'll be closing the chapter on our 2016 seasons. For those of you who hunted with us in 2016 you have the option to retain your hunt dates or perhaps move if other dates of interest are available. We normally give everyone until mid to late December to let us know if they want to return or not. If so, drop us an email or call and we'll get you penciled in along with arranging when your deposits should be sent.
If you are in the market for a great sounding, and good looking, custom turkey call give Dave Hawksford consideration. You can find him online at http://www.morningsunturkeycalls.com/.
---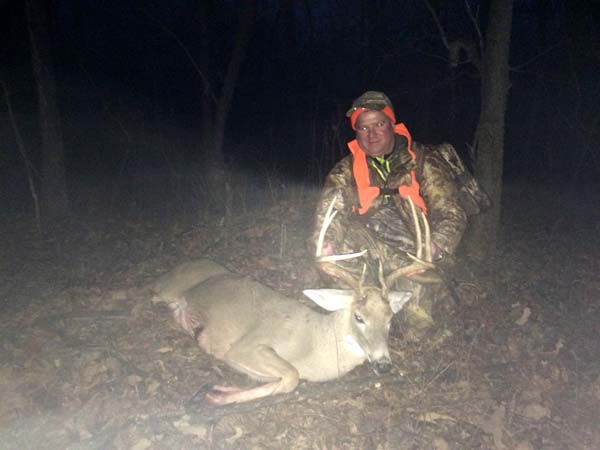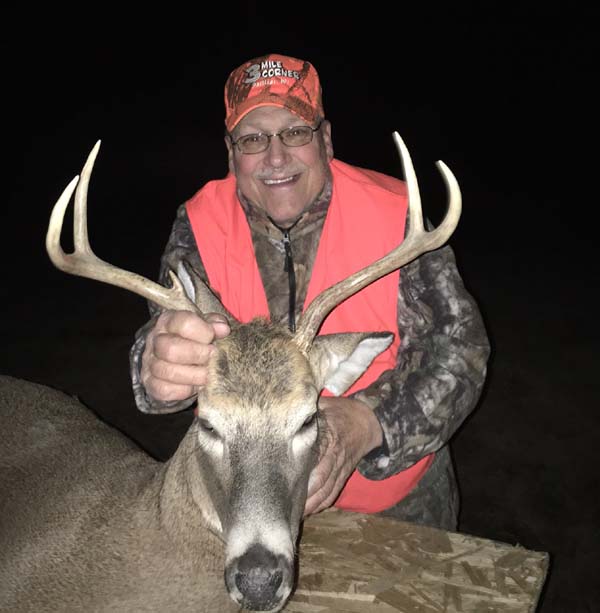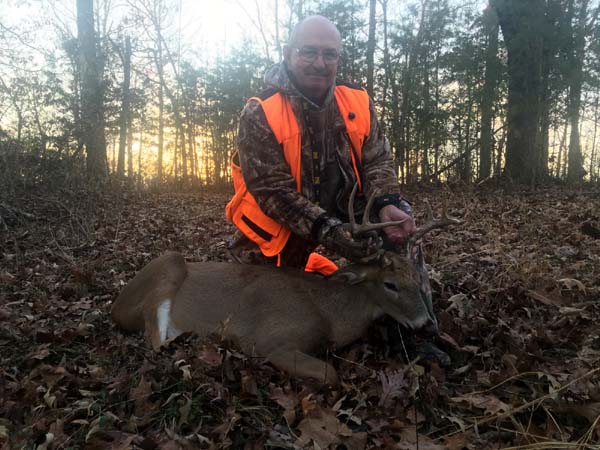 ---
We run cams 365 days per year.
---
If you are looking for help to hunt or fish in Kentucky drop us a line and see what we can put together for you. Good Hunting! wkohunts@gmail.com