We are serious about our deer hunting and spend time scouting all year. We will provide you with information that we consider as a standard for the area we have you hunting or an area that you have chosen to hunt. Bottom line, you will be the judge of your trophy buck. We will not limit you on a spread measurement or point restriction, nor will we penalize you for taking any deer. It will however be by legal means and tagged accordingly. If you hunt with us, we have one goal, to put you on a trophy buck.
We hope to be of service to you and show you a very enjoyable trip. Every effort will be put forth to make it as such.
---
2014 Archery Deer Hunts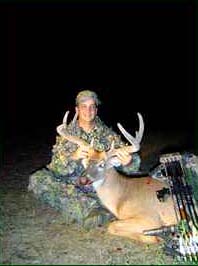 2014 Kentucky Deer Hunts and Rates: Click here
email or call for more information.
wkohunts@gmail.com
(license/permit/food/lodging not included in hunt price)
---
2014 Rifle Deer Hunts
Season dates: We book a limited number of rifle hunts which allows us to provide you with a quality hunt. We only hunt the first 10 days of rifle season to reduce pressure for our late season muzzleloader hunters and archers. Occasionaly we will setup up a later rifle hunt but this is upon request. You can contact us for additional information, available dates and references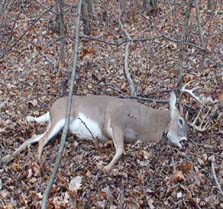 2014 Kentucky Rifle Hunt Dates:
November 8-9-10-11-12th
November 13-14-15-16-17th
Rates: $950 3-day hunt / $1200 4-day hunt / $1500 5-day (license/permit/food/lodging not included in hunt price)
Call or email now to book your 2014 hunt with WKO wkohunts@gmail.com
Hunts and prices may be viewed by clicking HERE
---
2014 Kentucky Muzzleloader Hunts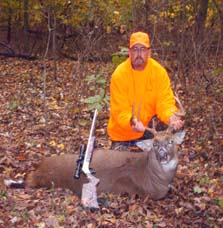 2014 Kentucky Muzzleloader Hunt Dates:
October 18/19th
December 13-21st
Rate: 2-day October hunt is $500.
3-day December hunt is $600 (license/permit/food/lodging not included in hunt price)
Hunts and prices for 2014: Click HERE.